Falklands' capital Stanley expands: 34 new housing plots for residents
Thursday, July 7th 2011 - 17:26 UTC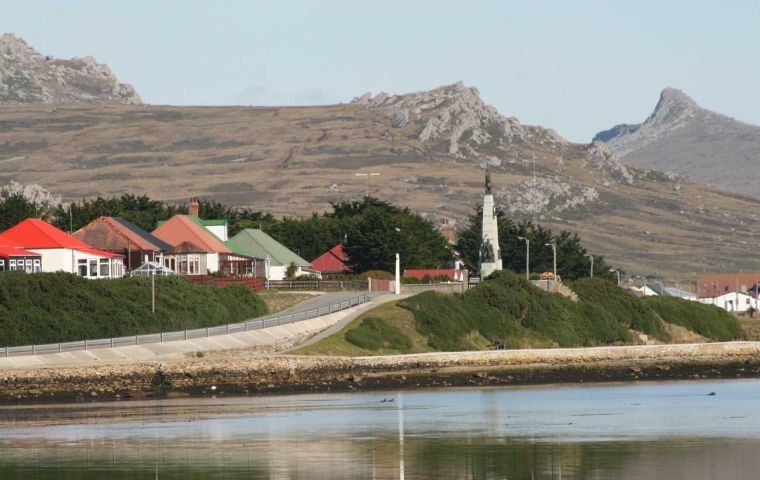 The Falkland Islands Government has announced support for a new phase of work, which should help to alleviate the housing shortage in Stanley. Lack of home ownership, especially for those on lower incomes has been a problem in the capital for many years.
MLA, Gavin Short, has said that members of Executive Council have agreed in principal to go ahead with the first stage of a project to provide 34 housing plots for residents. Offsite services would be able to support a total of 120 units.
The plot sizes will range from 680 to 1600m2 to cater for a range of differing needs. He added that "as the provision of serviced plots and the opportunity for our people to be able to build and own their own homes is something that this council firmly supports, we were only too happy to give this our blessing."
There are currently in the region of 40 people on a waiting list for government rental properties, with many more who would like to build or buy their own homes. In most cases, priority for government accommodation is given to their own contract officers and then to those with special needs and other residents after that.
This proposal is welcome news because houses are not always available to buy in Stanley and those that do go on the market are often beyond the price limit of first-time buyers.
MLA Short believes that as well as the growing population, improved wages have lead to a greater desire for people to own property. Other factors contributing to the housing shortage may include immigration and the movement of people from farms and the outlying islands into the capital.
The area to be developed for the new project is in the vicinity of Sapper Hill to the South West the town centre and was earmarked for residential development in the adopted Stanley town plan. The main road for the area is likely to be a significant part of the cost during the first phase, which will be spread over this and the next financial year.
According to the latest Falklands' census (2006) out of total population of 2.955, Stanley had 2.115 residents and 930 homes. Of this total 315 were outright owned; 270 owned with mortgage; 288 rented and 57 dwellings figure as free rent.

By Corina Goss – SeAledPR - Stanley