Argentine economy, "a frying pan with boiling oil" says IMF top official
Friday, July 8th 2011 - 02:48 UTC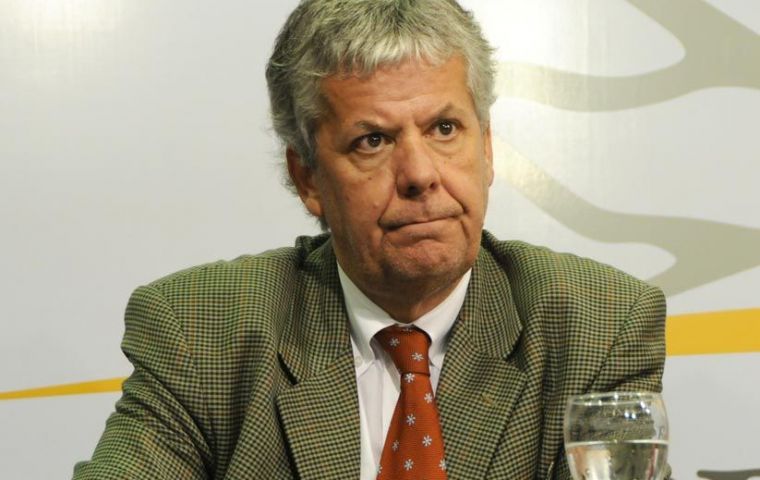 The head of the IMF Western Hemisphere Department Nicolas Eyzaguirre described the Argentine economy as "a frying pan with boiling oil", in direct reference to a possible overheating as was recently warned by The Economist.
Furthermore the former Chilean Finance minister advised Argentina to look into the experience of its Belle Epoque past (1910/1930) to avoid repeating the same temptation.
Addressing a seminar on Latin America sponsored by Spain's Banco Santander at the Menendez Pelayo International University overseeing the Bay of Biscay, Eyzaguirre also anticipated that Argentina most probably will run into the IMF when it attempts to reach a deal with the Paris Club of creditor countries.
"The usual thing is that they consult us on receiving an offer, but it's not up to me to talk for them (Paris Club). What I'm trying to say is how the procedure works".
Argentina has pending debts with the Paris Club ranging from 6.5 to 7.5bn US dollars, depending on how capital and interests are consolidated.
Regarding prospects for the global economy specifically if current changes can be described as temporary or structural, Eyzaguirre had no doubts.
"The world is on a long cycle of good prices for commodities because China is migrating from a development model that privileges export to one that is focused on the domestic market, which means we are undergoing a sort of second industrial revolution but with the axis on commodities", said the IMF top official.
He went further and anticipated that the "cheap dollar" period will last longer than expected and revealed that in the last IMF Article 4 review of the US economy it was concluded that "the US economy will continue to grow weakly for years, in the range of 2% which will force the maintenance of lax monetary policies".
However he warned countries from the region on the 'temptation' on insisting with high growth rates and called for a convergence of "fiscal and monetary policies with an anti-cyclical trend, in such a way that there is a confluence of expansion rates compatible with the development potential of each country".