Punta Arenas fans charter DAP plane to support Chile in match against Uruguay
Friday, July 8th 2011 - 15:05 UTC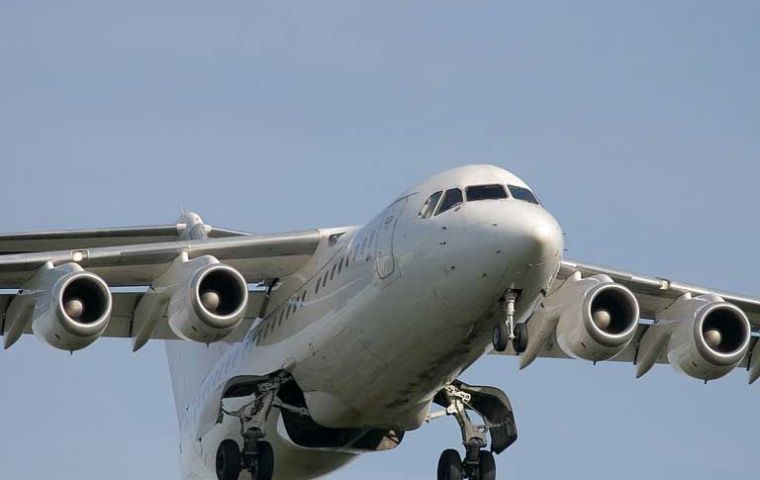 Early Friday morning a DAP aircraft with over fifty passengers left Punta Arenas, extreme south of Chile, on a chartered flight for Santiago and then Mendoza, Argentina to be present at this evening's Chile-Uruguay match for the Copa America.
From Santiago and with another forty Chilean fans the BAE DAP aircraft will climb the Andes and arrive at midday in Mendoza (lunch included) with ample time for the match that begins at 18:15 Chilean time in the Malvinas Argentinas Stadium.
The travellers will have the bonus of a second match at 20:45 in the same stadium with the match between the national teams of Mexico and Peru. Mexico was defeated by Chile in the first round, 3-2, and Peru and Uruguay just managed a 1-1 score.
Uruguay will be playing with its three world stars and strikers, Diego Forlan, Luis Suarez and Cavani.
Following the two matches the group will be returning on the same night with the chartered DAP aircraft. The trip organized by DAP includes all services and transport in Mendoza. The only requisite for joining the party are the ID document and lots of enthusiasm in support of "La Roja", the colour of the Chilean national team.