Weak Spanish government conditions enthusiasm for an EU/Mercosur deal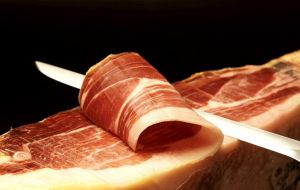 The Spanish government's enthusiasm for an European Union free-trade agreement with Mercosur remains solid and Madrid seems willing to put some sectors of agriculture at risk in exchange for access to new markets for the country's multinationals.
According to Research & Markets, "Spain agribusiness report Q2, 2011" if EU and Mercosur reach a trade deal, in spite of fierce opposition from some member states, France in particular, Spain's pork industry can expect to benefit. Spanish processed pork products have an excellent reputation and an eager market in South America.
On the other hand, Spain's beef and poultry industries will likely find tough competition in equivalent Mercosur produce. Spain's beef production because of rising costs declined to 595.000 tons in 2010 and by 2015 could see tonnage down to 558.000.
Similarly with dairy produce which in 2009 was exposed to falling prices and reduced subsidies which meant milk production was down to 6.46 million tons with a further decline forecasted this year, probably down to 6.32 million tons.
Unrest in the dairy industry continues with ongoing incidents such as farmers' unions' blockades of factories reflecting tough times for Spanish dairy farmers. Research & Markets expect more small farmers to be forced out of the business in the months to come.
The current Spanish government is one of the strongest proponents of a free-trade agreement with Mercosur. Restarting talks with the bloc was one of the Socialist led coalition key objectives while it held the EU presidency in the first six months of 2010.
The enthusiasm for the deal shows the government is willing to push aside farmers' concerns in exchange for enhanced access to Latin American markets for Spanish services and industrial firms.
However the political situation is not the most favourable: the EU is in the midst of a Euro confidence storm; the Spanish Socialist government is agonizing well behind the conservatives in polls ahead of next year's election, besides the fact French president Nicholas Sarkozy (EU farmers greatest protector) will be bidding for re-election next April.