Caterpillar expands diesel-electric locomotive manufacturing plant in Brazil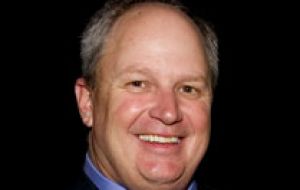 A subsidiary of Caterpillar Inc., Progress Rail, announced plans to locate a locomotive manufacturing facility in the state of Minas Gerais to supply Brazil's diesel-electric locomotive market.

Progress Rail will operate the facility through its subsidiary, MGE Equipamentos e Servicos Ferroviarios Ltda. (MGE) and anticipates the project could create up to 600 jobs when at full capacity.

The plan is to open and modernize the existing manufacturing plant in Sete Lagoas, Minas Gerais, which will assemble and manufacture Electro-Motive Diesel-branded locomotives in the 12,000 square meter space on a 100,000 square meter site.

Electro-Motive Diesel Inc. is a subsidiary of Progress Rail Services, and a worldwide leader in locomotive technology with approximately 33,000 diesel-electric locomotives in operation globally.

"We are proud to announce the opening of this state-of-the-art facility, which will allow us to produce locomotives locally for our Brazilian customers, and also continue to provide quality products to our customers around the world," said Billy Ainsworth, president and chief executive officer of Progress Rail Services.

"We believe the Sete Lagoas community, in the state of Minas Gerais and Brazil, will offer our organization an exceptional location from which we will produce world-class locomotives".