US wealth gap between whites and minorities is the highest in 25 years says Pew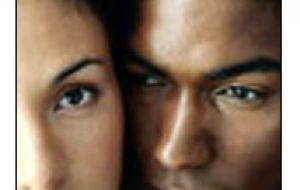 Wealth disparities in the United States between white households and black and Hispanic households are greater than they've been in the past 25 years, a new study from the Pew Research Centre reveals.
The report, released Tuesday, shows that median wealth declined by 66% among Hispanic households between 2005 and 2009. For black households during the same time period, median wealth fell by 53%, while white households experienced a decline of only 16%.
The changes in median wealth over the four-year period measured mean that as of 2009, the average US black household had only 5,677 dollars in wealth -- that is, assets minus debts -- and the average Hispanic household had only 6,325 dollars. The average US white household had 113,149 collars in wealth -- 18 times that of Hispanic households, and 20 times that of black households.
The Pew study is only the latest in a series of reports indicating that the recession took a greater economic toll on minorities than on whites. In 2009, the Center for American Progress examined the effects of the downturn on minority employment and earnings. They found that unemployment rates rose faster for blacks and Hispanics than for whites during 2008, and that median family income declined more for blacks and Hispanics than whites during the same time period.
A 2010 US Congressional report found that the recession had hit especially hard in industries that employ a high percentage of Hispanics, like construction and manufacturing, and in parts of the country with large Hispanic communities, like California, Nevada and Florida.
That same year, a report from the National Urban League concluded that blacks and Hispanics were three times as likely as whites to live below the US poverty line.
And earlier this month, the Associated Press reported that while overall unemployment has fallen slightly since the end of the recession in mid-2009, from 9.4 to 9.1%, unemployment among blacks has risen from 14.7% to 16.2%.
The Pew report suggests that the steep decline in household wealth among Hispanics, in particular, was largely due to the implosion of the housing market. The median level of home equity held by Hispanics was cut in half between 2005 and 2009, according to the report, and home ownership rates among Hispanics fell from 51 to 47%, a sharper drop than for blacks or whites.
The report also points out that home prices have fallen precipitously in states like California, Florida and Arizona, where a large number of Hispanics live. Studies have shown that Hispanics and blacks had disproportionately high rates of sub-prime mortgage borrowing during the housing bubble, and evidence suggests that some lenders were targeting minorities and steering them into higher priced loans.