Bank of Nova Scotia drops legal actions against Argentina for 600m dollars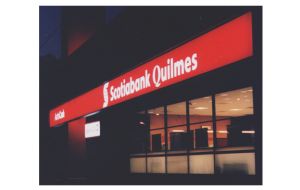 Argentina's central bank said the Bank of Nova Scotia dropped legal actions against the country under which it sought 600 million dollars.
Bank of Nova Scotia filed a claim in 2005 for damages to recoup its investment in Scotiabank Quilmes SA, the Argentine unit that closed in 2002 following Argentina's default on 95 billion dollars in debt.
Scotia Quilmes also ended legal action, the central bank said in an e-mailed statement.
The banks "desisted of all arbitral and judicial processes against the state and the Banco Central de la Republica Argentina," according to the statement.
The banks claims are in connection with actions taken by Argentina in 2001 and 2002, the press release said.
Argentina defaulted on a record 95 billion of bonds in 2001 and began restructuring the debt in 2005. Creditors holding securities with a face value of 74.5 billion have accepted the deals, according to a filing last year with the US Securities and Exchange Commission.
However the remaining are holdouts that did not accept Argentina's terms and are trying to recover their investment.
Argentina also has a pending debt in the range of 7 billion dollars with the Club of Paris of sovereign creditors. Apparently negotiations are in process although a major stumbling block besides terms and discounts is the fact the deal has to be audited by the IMF, to which the President Cristina Fernandez administration refuses point blank as a matter of policy.