Record Foreign Direct Investment in Uruguay in 2010 with 2.35 billion dollars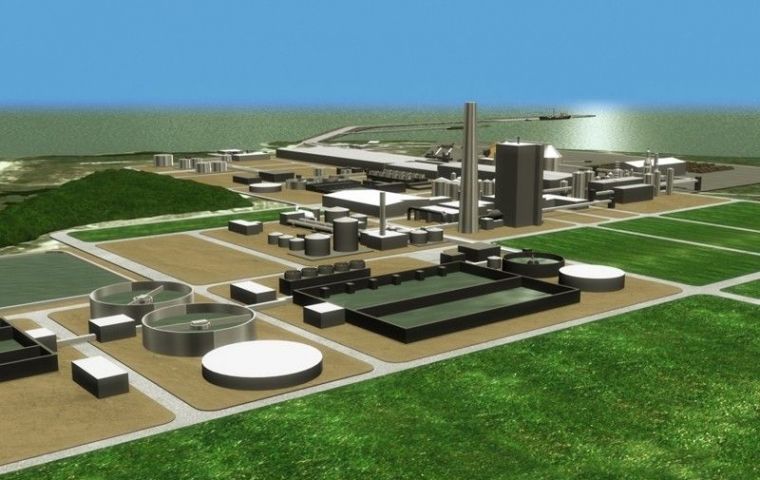 Foreign Direct Investment, FDI, in Uruguay was record in 2010 with 2.35 billion dollars (47.8% higher than in 2009) according to the latest report on global investment from the UN Conference on Trade and Development, UNCTAD. FDI represented 30.5% of total gross investment in Uruguay last year.
With the 2.35bn of 2010, total FDI in Uruguay reached 14.4bn, which is seven times the original figure eleven years ago with just 2.1bn in 2000/01. In 2008 total FDI was 8bn and in 2009, it soared to 12.5bn dollars.
According to the report total FDI for Uruguay in 2010 was equivalent 36.6% of GDP, although in 2009 that percentage was higher, 39.8% of GDP.
The UNCTAD report shows that in 2010 Uruguay's FDI in other countries was 9 million dollars, which is 43.7% less that in 2009, with 16 million USD. Uruguayans have FDI overseas to the tune of 304 million dollars equivalent to 0.8% of the country's GDP.
Fusions and acquisitions of Uruguayan companies by foreign investors totalled 448 million last year, which is a record for the year, since in 2005, 06, 07, 08 and 09, virtually no operations were registered.
Furthermore 2011 could be another FDI record year since another pulp plant is scheduled to begin construction, Montes del Plata, in Colonia involving a sum ranging the 2 billion dollars.
Uruguayan official data shows that in the first half of this fiscal year a total of 596 direct investment projects (foreign and domestic) were presented totalling 1.48 billion dollars, a record for the period since it is higher than all of 2010, all of 2009 and all of 2008.
This last information was supplied by the Private Sector Support Unit from the Ministry of Economy, which is the office that analyzes and assesses projects, and recommends tax incentives and even possibly soft loans depending on the number of jobs to create and the area to establish.