UK tourism authority pulls down 'Visit Britain' ads and videos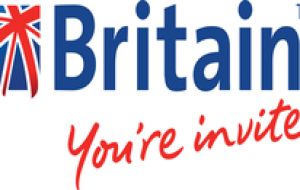 "Visit Britain", the UK's tourism authority, has pulled a video promoting Britain with the tag line "You're Invited" from adverts running alongside BBC iPlayer programs overseas, reports The Guardian.
A spokesman for Visit Britain said: "We have taken the videos down, they are not appropriate at this time". He said the video, which feature dame Judi Dench and Jamie Oliver saying "you're invited", has been removed from the BBC iPlayer service, which hosts adverts overseas. "We have not changed our advertising and marketing strategy, but we have removed those videos for the time being," he said.
The spokesman said the agency had not yet been made aware of reports of tourists leaving Britain early or cancelling trips to visit the country. "At the moment these are isolated incidents occurring away from tourist attractions," he said. "Tourists have not been affected".
Mary Rance, head of trade body UKInbound, which represents businesses in the tourism industry, said: "The riots of the past few days, particularly in London, are most unfortunate for the global image of the UK – and not just ahead of the Olympics but for the country's short term and long term inbound tourism industry.
"With scenes of looting, violence and lawlessness flashing across TV screens across the globe it is absolutely vital that the government and its agencies, as well as the UK tourism industry, work hard to put things in context. London is still one of the greatest cities in the world with an enviable record of safety. It's important we stress that these developments are not typical".
Deborah Griffin, director of Deloitte's leisure corporate finance advisory team, said the global coverage will have a negative impact on the UK's £100bn tourism industry, but any slow down would not be as bad as in the aftermath of the 7 July terrorist attacks in 2005.
"It's certainly not good. All of it has been flashed around the world and that will put people off, but normally people's memories are quite short-term so it should not have a long-term impact."