Euro debt problems trigger hyper volatility in sensitive world markets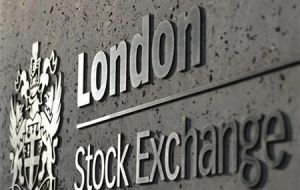 Asian shares were mixed on Thursday as fears about the European debt crisis overshadowed the region's growth prospects. Japan's Nikkei 225 index was down 1.3%, with Hong Kong's Hang Seng also dropping by 1.5%.
However, South Korea's Kospi was up 1%, reversing an earlier decline of close to 4%. And Australia's ASX index also recouped earlier losses.
Asian markets saw a sell-off in early trading, which was triggered by rumours that France may become the next country to lose its triple A credit rating.
Concerns about European debt issues have rocked the markets for some time now, though the fears have mainly been limited to smaller, so-called peripheral economies, such as Greece, Ireland and Portugal.
However, analysts said the emergence of new worries that the region's biggest economies may also be vulnerable has fanned fears further.
On Wednesday, France's Cac share index ended down 5.5% despite the French government's assurance that its credit rating was not under threat.
The uncertainty surrounding the US and European markets has seen investors shift their focus towards purchasing assets that are considered as offering greater protection from market volatility.
That has seen gold record its best rally in more than two years, and on Thursday in Asia it climbed above the 1,800 dollars per ounce mark for the first time.
Analysts said that given the current global environment, the rise in gold is likely to continue.
Also on Wednesday, London's FTSE fell by 158 points (3.1%) to 5,007, taking £41bn off the value of the index. It has now lost almost 15% in the last nine trading sessions. Madrid was down 5.5%; Milan, 6.6% and Frankfort, 5.1%.
On Wall Street, the Dow Jones Industrial Average lost 4.6%, or 520.29 points to close at 10,719.48 in its fifth straight day with a rise or fall of more than 400 points. New York's broader S&P 500 index fell 51.81 points, or 4.42%, to 1,120.72 and the Nasdaq dropped 4.09% (101.47 points) to 2.381.