Mozambique offers Brazilian farmers 6 million hectares to develop agriculture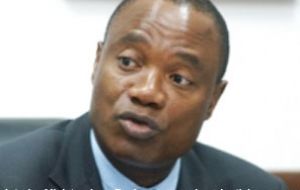 The Mozambique government is providing large tracts of land at a symbolic price to Brazilian farmers to produce soy, maize and cotton, Mozambique's agriculture minister, José Pacheco told Brazilian newspaper Folha de Sao Paulo.
"Brazilian farmers have accumulated experience that is very welcome" said Pacheco, adding that, "we want to repeat in Mozambique what they managed to do in the Brazilian 'cerrado' 30 years ago."
The minister also said that Brazilian farmers would be provided with 6 million hectares (60,000 square kilometres) in four provinces of northern Mozambique to be farmed under concession for a period of 50 years, renewable for a further 50 years against payment of an annual rent of 37.50 meticals (21 Real, approx. 23 dollars) per hectare.
The president of the Cotton Producers Association of the state of Mato Grosso in Brazil, Carlos Ernesto Augustin, told Folha de São Paulo that Mozambican land was very similar to that of the interior of Brazil, with the advantage of the price and the ease in obtaining environmental licenses.
"Mozambique is like Mato Grosso in the middle of Africa, with free land, without so many environmental obstacles, with a much cheaper shipment cost to China (…) Nowadays, as well as land being extremely expensive in Mato Grosso, it is impossible to get a license to clear the area," Augustin told the newspaper.
China is the main world customer for the soy produced in Brazil and is an important buyer of other agricultural products from the Latam's leading economy.
According to the Sao Paulo newspaper, a delegation of 40 Brazilian farmers plans to travel to Mozambique in September to analyse the land available in Niassa, Cabo Delgado, Nampula and Zambézia provinces.
Mozambique a former Portuguese colony in eastern Africa has developed close links with Brazil, thanks mainly to the common language (Portuguese) and the South American country multiculturalism.