Takeovers' glut and lack of cattle expose Brazilian leading meatpacker Marfrig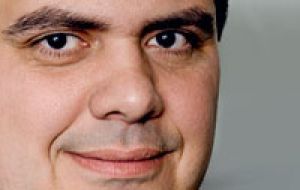 Brazilian leading meatpacker Marfrig will not be considering takeovers until 2012, Chief Executive Marcos Molina dos Santos said on Monday after the company posted a second-quarter net loss.
The company would focus on cost reduction and capturing synergies from recent acquisitions, Molina dos Santos said. Cattle costs in its beef sector created "a challenging environment" forcing the closure of abattoirs in Brazil and Uruguay, pointed out the company.
While revenues soared 50% to 5.32bn Real boosted by acquisitions such as US-based Keystone Foods, a supplier to McDonald's, costs rose even faster soared by rising raw material prices, besides the extra costs stemming from takeovers.
The group also saw a near-doubling, to 392.4m Real, in financial expenses as it serviced debts which had risen to 10.4bn Real by the end of June.
Marfrig also highlighted the higher costs of cattle thanks to shortages in both Uruguay and Brazil, where it closed two further abattoirs, takings its total sites offline to four, and cutting capacity by some 4,000 head a day.
Cattle was the main component of [costs] in the beef division, representing approximately 82% of costs of goods sold," twice the proportion in its pork, poultry and processed foods unit.
"The low availability of cattle created a challenging environment" the group said, saying that the volume of cattle slaughtered had fallen 3.2% year on year, and 12.5% quarter on quarter.
Nonetheless, Marfirg lifted its share of Brazil's overall cattle slaughter to 12.1%, from 10.8% in the second quarter of 2010, and its share of beef exports by 8.0 points to 23.7%.
Marfrig expanded aggressively over the past five years, through the acquisition of more than 40 companies with the support of Brazil's National Economic and Social Development bank, BNDES. In June 2010, it reached an agreement to buy major U.S. distributor Keystone Foods for 1.26 billion dollars.
"We're going to do our homework now, and come end of year, if we reach our goals, we will make strategic plans" to evaluate new acquisitions, Molina said after the company reported results early Monday.
The company posted a 91-million-Real net loss in the second quarter, after a 103-million-Real profit a year ago, due to the rising cost of feed for its pork and poultry production lines, the higher cost of cattle and the appreciation of the Real against the US dollar.
Local newspapers also reported that a large hedge fund with a long position in Marfrig received a margin call during the past weeks that forced it to dump its shares into a weak market, which was in part to blame for the fall.
When asked about the company's interest in acquiring a stake or control of rival meatpacker Brasil Foods, Molina said he could not comment. "If I told you I wasn't interested, would you believe me?"
Marfrig shares, which entered the month above 15 Real, closed at 9.23 Real in Sao Paulo, up 6.6% on the day.