Venezuela: biggest oil reserves, but also record corruption and mismanagement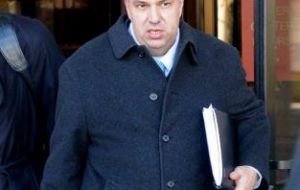 Venezuela received an enviable honour last month: OPEC said it is sitting on the biggest reserves of crude oil in the world – even more than Saudi Arabia. But the Venezuelan oil industry is also sitting atop a well of trouble.
Venezuela has struggled to take advantage of its bonanza of expanding reserves but a scandal over embezzled pension funds at state oil company PDVSA has renewed concerns about corruption and mismanagement.
Retired workers from the oil giant have taken to the streets in protest. Their beef: nearly half a billion dollars of pension fund money was lost after it was invested in what turned out to be a Madoff-style Ponzi scheme run by a US financial advisor who was closely linked to President Hugo Chavez's government.
The fraud case centres on Francisco Illarramendi, a Connecticut hedge fund manager with joint US-Venezuelan citizenship who used to work as a US-based advisor to PDVSA and the Finance Ministry. Several top executives at PDVSA have been axed since the scandal, which one former director of the company said proved Venezuela under Chavez had become "a moral cesspool".
Pensioners are not the only ones still wondering how such a large chunk of the firm's 2.5 billion dollars pension fund was invested with Illarramendi in the first place. The question cuts to the heart of the challenges facing PDVSA, one of Latin America's big three oil companies alongside Pemex of Mexico and Brazil's Petrobras.
The Organization of the Petroleum Exporting Countries issued a report last month showing Venezuela surpassed Saudi Arabia as the largest holder of crude oil reserves in 2010.
PDVSA is ranked by Petroleum Intelligence Weekly as the world's fourth largest oil company thanks to its reserves, production, refining and sales capacity, and it has been transformed in recent years into the piggy-bank of Chavez's "21st Century Socialism."
The timing of the scandal is not good for Chavez: the charismatic, 57-year-old former coup leader underwent cancer surgery in Cuba in June and is fighting to recover his health to run for re-election next year. He needs every cent possible from PDVSA for the social projects that fuel his popularity.
The company does a lot more than pump Venezuela's vast oil reserves. Tapped constantly to replenish government coffers PDVSA finances projects ranging from health and education to arts and Formula One motor racing. From painting homes to funding medical clinics staffed by Cuban doctors, the restoration of a Caracas shopping boulevard and even a victorious team at the Rio carnival, there's little that PDVSA doesn't do.
US investigators say Illarramendi, the majority owner of the Michael Kenwood Group LLC hedge fund, ran the Ponzi scheme from 2006 until February of this year, using deposits from new investors to repay old ones. He pleaded guilty in March to multiple counts of wire fraud, securities and investment advisor fraud, as well as conspiracy to obstruct justice and defraud the US Securities and Exchange Commission. He could face up to 70 years in prison.