Argentina's industrial output in July could be feeling the Brazilian pinch
Saturday, August 20th 2011 - 06:34 UTC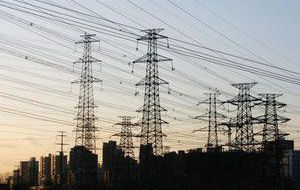 In spite of the good overall performance of the Argentine economy with annual growth estimated at 8.2%, industrial output had a lower showing and climbed 7.6% in July over the same month last year, according to the Industrial Monthly Estimator, EMI.
The report released this week by Indec also stated that compared to the previous month the index showed a 0.6 percent decrease.
Analysts said the slower-than-expected industry output was due to an energy shortage in Argentina during the southern hemisphere winter months and waning demand from Brazil, the top market for Argentine car exports.
"There's a slowdown in Brazil and it's gradually affecting Argentina," said Fausto Spotorno, an economist at Orlando J. Ferreres & Associates consulting firm. "The other reason is the energy shortage. With lower temperatures during winter time, there's higher demand and less fuel for industrial activity."
At times of high demand, the government forces factories to cut down on usage, forcing them to slow production.
Brazil decided in May to delay import licenses for foreign-made cars. The two countries agreed last month to take limited steps to ease tensions but the barriers basically remain in place.
Argentine factory output dropped 0.6 percent in July versus June, according to the government's seasonally adjusted data. Industrial production rose 8.8% in the first half of the year compared with the same period of 2010, reaffirming its key role as an engine of economic growth.