Prosecutors ask judge to dismiss sexual assault charges against Struss-Khan
Tuesday, August 23rd 2011 - 06:15 UTC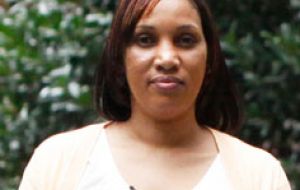 New York prosecutors asked a judge to dismiss sexual assault charges against former IMF chief Dominique Strauss-Kahn, a stunning reversal that could revive the political future of a man many had seen as the next president of France.
Prosecutors gave up hope they could convict Strauss-Kahn after losing confidence in their star witness, Nafissatou Diallo, 32, a hotel maid from Guinea who alleged that Strauss-Kahn emerged naked from the bathroom of his luxury suite on May 14 and forced her to perform oral sex.
The motion to dismiss, filed after a brief meeting with the woman and her lawyer, showed prosecutors "no longer have confidence" that Strauss-Kahn is guilty beyond a reasonable doubt because the accuser's story kept shifting.
Only three months ago, Strauss-Kahn was the world's leading financial diplomat, confidant of presidents rescuing debt-ridden nations. His downfall was shocking. Pulled from a first-class seat on an Air France by police, he was thrown into New York City's gang-ridden Rikers jail on charges of attempted rape.
Prosecutors in May had said the maid's complaint was "truthful" and "consistent." But the case began to crumble when prosecutors found Diallo had lied on her immigration forms about a gang rape in Guinea, lied on her tax forms and gave three different versions of events surrounding the encounter in the Sofitel Hotel in Times Square.
"The nature and number of the complainant's falsehoods leave us unable to credit her version of events beyond a reasonable doubt, whatever the truth may be about the encounter between the complainant and the defendant," the court papers said.
"If we do not believe her beyond a reasonable doubt, we cannot ask a jury to do so."
Diallo's lawyer Kenneth Thompson in a statement late on Monday after meeting with the Manhattan District Attorney Cyrus Vance and reviewing his motion said that the state has denied the right of a woman to get justice in a rape case.
"Just a few weeks ago, DA Vance and his prosecutors were arguing in court about how strong the evidence was against Dominique Strauss-Kahn," Thompson said. "Now, today they seek to run away from that very same evidence and the seven-count indictment that a sitting grand jury returned against Mr. Strauss-Kahn."
Outside the court, women's rights protesters shouted "New York City, rape capital of America!"
From the outset, Strauss-Kahn, 62, had strenuously asserted his innocence. Some political supporters were convinced the allegations were part of a set-up meant to destroy his chances of unseating French President Nicolas Sarkozy in next April's election.
His lawyers welcomed Monday's developments.
"We also maintained that there were many reasons to believe that Mr. Strauss-Kahn's accuser was not credible," his lawyers William Taylor and Benjamin Brafman said in a statement.
Though he is free to return to French politics, his image was tarnished by numerous tales of his forceful sexual advances. The Socialist party would have to make an exception to allow him into the presidential race at this late date. A poll released in July showed two-thirds of French people do not want him to be a candidate.
He also still faces a civil lawsuit that Diallo filed against him on Aug. 8 and a complaint from a French writer who said he tried to rape her during a 2003 interview.
After detectives pulled him off the first-class section of a Paris-bound jet on the day of the purported attack on Diallo, his arrest sent shockwaves across the globe.