Brazil 'unofficially' lowers 2011 growth estimate to 3.7% from 4%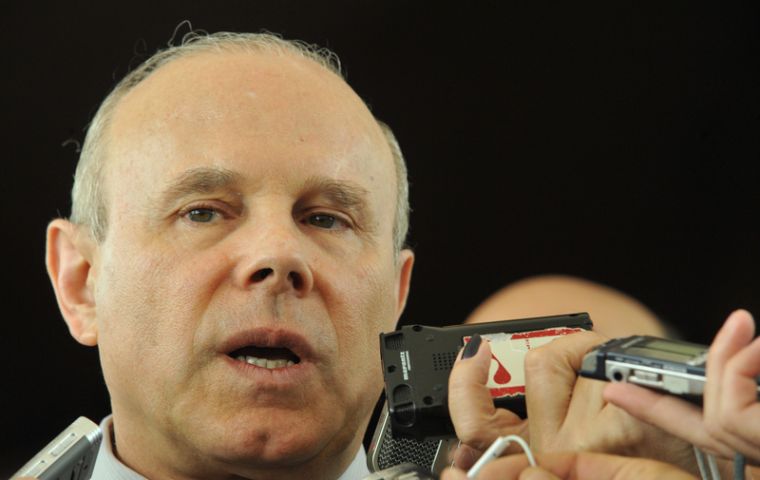 The Brazilian government has unofficially cut its outlook for 2011 GDP growth given a slowing world economy and unsustainably fast expansion last year, a local newspaper reported on Friday.
Brazil expects GDP to grow 3.7% this year rather than the 4% official figure cited by Finance Minister Guido Mantega this week, reported Folha de S. Paulo.
The lower figure is the result of prospects for slower growth in the United States and Europe, the newspaper said.
"Brazil is forecasted to grow less than other emerging economies, such as China, but at a faster pace than developed countries", said sources quoted by the newspaper.
The reduction comes as the government moves to cool economic growth that reached 7.5% in 2010, the fastest pace in 24 years.
With inflation above the government's target range, wages rising and employment growing, the government has moved to rein in spending and the central bank has raised interest rates to 12.5%, the highest among any large economy.
About two-thirds of companies on Brazil's benchmark Bovespa stock index failed to meet earnings expectations in the second quarter and FIESP Brazil's leading industry group expects manufacturers to postpone about 17 billion Real of investments this year.
Several economists have recently cut their Brazil growth forecasts, including closely watched Gray Newman of Morgan Stanley who on Wednesday cut his outlook for 2012 growth to 3.5% from 4.6%.
Capital Economics cut its estimate to as low as 2.5% by 2013.
Officials at Brazil's presidential palace see the cut as positive considering the weakening international growth climate, Folha reported.