US doctors performed STD experiments with Guatemala patients killing at least 83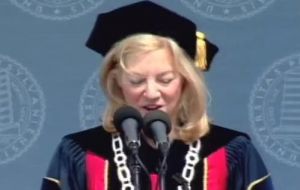 Medical experiments performed by United States doctors deliberately infected more than 1,000 Guatemalans vulnerable patients with syphilis and gonorrhoea in the late 1940s, killing 83 of them, a US presidential panel said this week.
The investigation was spurred by revelations last year about misconduct in US Public Health Service-supported STD (sexually transmitted diseases) research in Guatemala in 1946-1948.
A panel of President Barrack Obama Commission for the Study of Bioethical Issues is holding a public meeting to discuss its findings on the Guatemala experiments.
Of the more than 1,300 people deliberately exposed to STDs, "we believe that there were 83 deaths" panel member Stephen Hauser said. He added that scientists conducting the study made a "clear and deliberate" effort to deceive the subjects of the experiments as well as the scientific community and the general public.
According to Hauser, approximately 5,500 people participated in the experiments. They were divided into two groups: those who were subjected to diagnostic studies and those who received intentional inoculations containing the pathogens.
Fewer than 700 of the people deliberately infected with STDs received "any type of treatment," according to the more than 125,000 documents analyzed by the commission.
"The best thing we as Americans can do when faced with a dark chapter in our history is to bring it to light" said Dr. Amy Gutmann, chair of the Bioethics Commission and president of the University of Pennsylvania.
"We also have called on our sense and sensibility about bioethics and added a careful, unvarnished ethical analysis to the historical investigation. We do this to honour the victims and to make sure this never happens again," she said.
The United States government apologized to Guatemala last year for the "abominable" experiments, which came to light 64 years after the fact thanks to research by Wellesley College medical historian Susan Reverby.