US and European shares continue to slide waiting for strong political decisions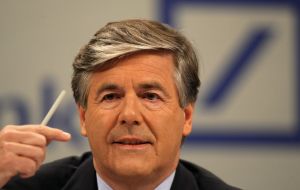 US and European shares have both fallen as concerns continue about the high level of Euro zone debt, as well as the risk of a return to recession on both sides of the Atlantic.
Wall Street's Dow Jones index closed down 1.1%, while France's Cac fell 1.1% and Germany's Dax closed 1% lower. In London, the FTSE 100 index bucked the trend, rising 1.1%.
Banking stocks again notched up the biggest declines amid fears over their exposure to Euro zone national debt.
Meanwhile the troubled Euro, which has been falling in recent days, received a temporary boost after Switzerland announced it was pegging the Swiss franc to the euro in an attempt to weaken its currency.
The global stock market turmoil comes in reaction to a continuing series of bad economic figures from the US and Europe.
In the US, data out last week showed that no new jobs were added to the US economy in August. To make matters worse, the White House warned that the unemployment rate in the US was likely to stay at about 9% till the end of 2012.
The Euro zone economy grew 0.2% in April to July, compared with the first quarter, the European Union's statistics agency confirmed on Tuesday.
However, it added that compared with the second quarter of last year, growth was revised down to 1.6% from its earlier estimate of 1.7%.
In Germany, the Euro zone's strongest economy, separate data showed that industrial orders declined by 2.8% in July. While domestic orders remained strong, adding 3.6%, foreign orders slumped 7.4%.
If the world economy is slowing down or perhaps even moving into recession, then that has negative implications for the financial system and the banking sector"
Greece is continuing with plans to ask banks and other private holders of its government bonds to swap them for others that pay a lower rate of interest over a longer period. The fear is that other nations, such as Spain and Italy, may ultimately be forced to follow the Greek lead.
On Monday, Deutsche Bank's outgoing chief executive, Josef Ackermann, said that some European banks would go bust if they were forced to recognise in their accounts the existing losses on government debts they own, based on current market prices for government bonds.
European banking stocks fell again on Tuesday, with France's Societe Generale down 6.5%, BNP Paribas down 5.2% and Credit Agricole 4.7% lower. Germany's Commerzbank fell 3.4%, and in London RBS dropped 2.8% and Barclays shed 2.2%.