US trade deficit drops significantly in July as exports climb and oil prices fall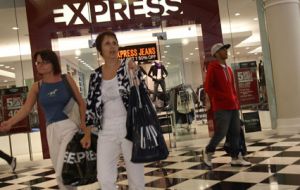 The U.S. trade deficit in goods and services dropped 13.1% in July to 44.8 billion dollars, the Commerce Department said Thursday.
Record exports and falling global oil prices were credited for the largest monthly decline in the trade deficit since February 2009, which came despite a surge in the bilateral US deficit with China to its highest level in 10 months.
The value of U.S. exports climbed 3.62% in July to 178 billion, while imports were down 0.2% to 222.84 billion dollars.
Despite July's improvement, the cumulative US trade deficit for the first seven months of the year was 329.77 billion dollars, 13.1% higher than the 291.73 billion figure for the same period in 2010.
The July reduction in the trade deficit was bigger than most analysts expected.