Chile has the most socio-economic segregated education system of OECD members
Wednesday, September 14th 2011 - 06:53 UTC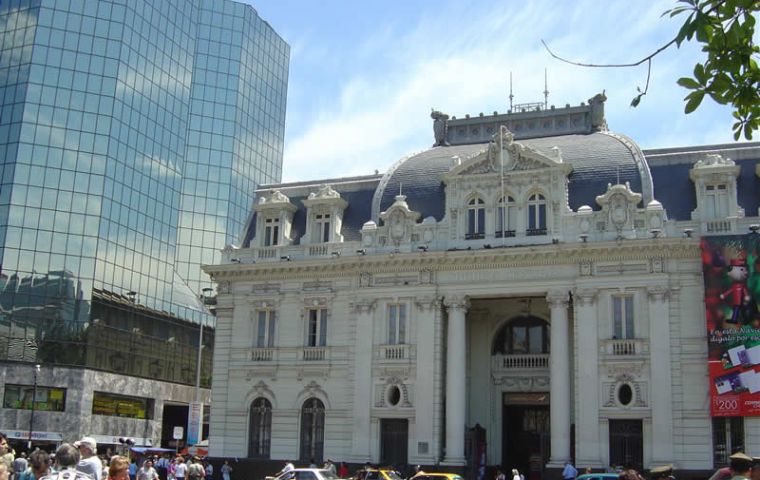 The Organization for Economic Co-operation and Development (OECD) names Chile the most socio-economically segregated country regarding education opportunities. The annual report released this week shows that private schools receive the most funding from the government and these schools have the least socioeconomic integration.
The study specifies that the degree of integration of the various socioeconomic backgrounds within a school is less than 50%, whereas the OECD average is 74.8% and top ranked are Finland and Norway with 89%.
Compared to the average OECD private funding for universities, which sits at 8%, Chile provides 21% of private universities' funding.
The report points out that on average Chile spent 2.707 dollars for each student in primary school and 2.564 dollars for each student in high school which compares dismally with OECD which averages 7.153 and 8.972 dollars respectively.
However when it comes to resources as percentage of a country's GDP, Chile is above average with 4.2% while the so called 'club of developed countries' figures with 3.8%. New Zealand and Denmark with 4.5% and 4.3% are exceptions.
Resources invested in each student doubled comfortably from 1995 to 2008, with the increase particularly intense towards the year 2000. Since then the rhythm of increase has become tepid and is similar to the OECD average of 34%.
The report shows that the percentage of students in universities has expanded significantly, although expenditure in higher education has not kept the pace of GDP expansion.
The 6.829 dollars per university student of 2008 was equivalent to 76% of what was invested in 2000 in constant value. Chile is the country where university students have to finance most of their schooling, 85.4%.
The highest share of this percentage comes from families, 79.3% of total expenditure which means the average Chilean families have to make great sacrifices and face a heavy financial load if they want their children to have access to tertiary education.
In line with the OECD data, Ph.D. in Economics Patricio Meller said that the cost of a university education in Chile is the highest in the world taking into account the country's GDP and per capita income.