Air transport industry profits improving but still 'exceptionally low", says IATA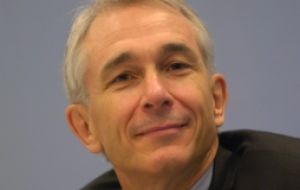 IATA, (International Air Transport Association) announced an upgrading of its industry profit expectations to 6.9 billion dollars, up from 4 billion projected in June. IATA emphasized that, despite the improvements, profitability at these levels is still exceptionally weak (1.2% net margin) considering the industry's total revenues of 594 billion dollars.
In its first look at 2012, IATA is projecting profits to fall to 4.9 billion on revenues of 632 billion for a net margin of just 0.8%.
"Airlines are going to make a little more money in 2011 than we thought. That is good news. Given the strong headwinds of high oil prices and economic uncertainty, remaining in the black is a great achievement," said Tony Tyler, IATA's Director General and CEO.
"But we should keep the improvement in perspective. The 2.9 billion bottom line improvement is equal to about a half a percent of revenue. And the margin is a paltry 1.2%. Airlines are competing in a very tough environment. And 2012 will be even more difficult," said Tyler.
IATA's forecast is built around global projected GDP growth of 2.5% in 2011 falling to 2.4% in 2012. Airline financial performance is closely linked to the health of world economies. Whenever GDP growth has slowed below 2.0% the airline industry has lost money. "We will be perilously close to that level at least through 2012. The industry is brittle. Any shock has the potential to put us in the red," said Tyler.
According to the IATA report passenger demand has been stronger than anticipated given the gloomy economic outlook. The forecast for the year stands at 5.9% growth (up from 4.4% projected in June). In the year to July, passenger volumes were up over 6% on previous levels. This would bring total passenger numbers to 2.833 billion (up from the previous forecast of 2.793 billion). World trade basically stopped growing at the end of 2010. The strong travel trend in 2011 is built on residual confidence from economic optimism at the beginning of the year. While some economies may be more durable—China for example—the overall outlook is for a weaker end to 2011.
Freight: Air freight has stagnated since the start of the year. IATA slashed its full-year volume growth projection from 5.5% to 1.4%. Airlines are expected to carry 46.4 million tonnes of cargo in 2011 (down from the previous forecast of 48.2 million). Air freight volumes reached their post-recession peak in May 2010, largely driven by re-stocking. July's traffic was 4% lower than that level. It appears unlikely that a revival in air freight will begin before 2012.
North American carriers are expected to deliver a net profit of 1.5 billion dollars, up 300 million compared to the June forecast.
European carriers gained the most from the stronger than expected traffic. This is fuelled by the weak Euro which has encouraged inbound tourism and provided a boost to export markets. The region's carriers are expected to deliver a profit of 1.4 billion, up 900 million compared to June forecast.
Asia Pacific carriers are expected to return a 2.5 billion profit in 2011, up 400 million on the June forecast. While this is the largest absolute profit, the region has also seen the most dramatic downturn compared to 2010 when the region delivered 8 billion dollars profit.
Middle East carriers are the second largest beneficiary of the better than expected passenger demand. The region's carriers are expected to make 800 million, up from the 100 million projected in June.
Latin American carriers are expecting profits of 600 million (up from the 100 million projected in June) and an EBIT margin of 3.4% (the strongest among regions). The continent continues to benefit from very strong economic growth partly due to commodity exports to China and North America.