Brazil to the rescue of the Real which is down 17% against the dollar in 4 weeks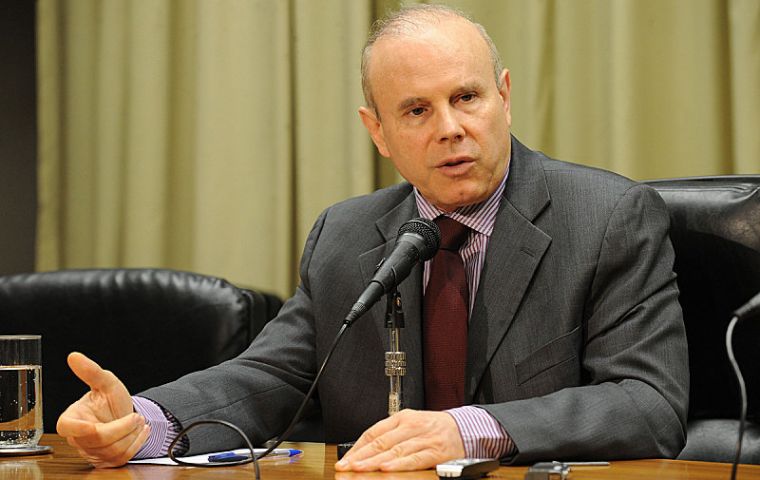 Brazil's central bank unexpectedly acted to halt the currency's slide on Thursday, highlighting growing concern among officials that the global financial crisis is damaging Brazil's economy and could cause a potentially destructive spurt in inflation.
The bank's decision to sell 2.75 billion dollars in currency swaps -- a move that propped up the Real -- marked a sudden shift in strategy for a government that has complained for the past year about a "currency war" that left the Real badly overvalued compared to its neighbours.
However the Real's massive and sudden depreciation, which has pushed it down 17% against the US dollar this month to levels not seen in two years, was apparently too much for the central bank to bear.
President Dilma Rousseff, speaking while on a trip in New York, said that Brazil's economy is well-equipped to face the global crisis but added that the government was prepared to take additional measures to prevent further abrupt moves in the currency.
"I think things are going to stabilize, but we are ready" to take more measures if necessary, she said.
Officials however are concerned about the impact of the falling Real on inflation, which is already well above the government's target range. A weaker Real may cause the prices of imported goods to rise, although the depressive effects of the global crisis should also keep a lid on inflation.
Brazil is in many ways a victim of the crisis, which is centred in Europe and the United States and has punished currencies in several emerging markets as investors seek refuge in the safe haven of the US dollar.
Following the central bank's move on Thursday, the Real reversed most losses that had taken it to the 1.95 per dollar threshold earlier in the session. By mid afternoon, the currency was trading at 1.8850, down 1.37%.
That was still an abrupt change in fortune for a currency that just four weeks ago was trading around the 1.55 per dollar mark and had Finance Minister Guido Mantega threatening further measures to keep the currency from strengthening.
The mood remained gloomy in Brazil's stock market, with the Bovespa index down about 4.8%, outpacing losses in Mexico and Argentina as global equities declined nearly everywhere.
The depreciation of the Real may end up helping manufacturers, who have largely missed out on Brazil's economic boom in recent years because of the overvalued currency.
But the suddenness of the Real's fall could damage Brazil by punishing companies that have borrowed in dollars and by disturbing the financial variables underpinning Latin America's largest economy.