Greece's 'orderly default' with 50% haircut for bondholders round the corner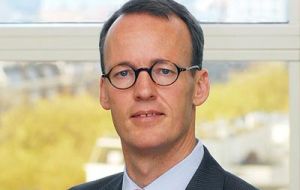 Greek Finance Minister Evangelos Venizelos was quoted by two newspapers as saying an orderly default with a 50% haircut for bondholders was one of three possible scenarios for resolving the heavily indebted euro zone nation's fiscal woes.
Venizelos described the reports in a statement as an unhelpful distraction from the central task of sticking to Greece's EU/IMF bailout program.
European Central Bank governing council member Klaas Knot told a Dutch daily a Greek default could no longer be ruled out, the first ECB policymaker to speak openly of the prospect.
"It is one of the scenarios. I'm not saying that Greece will not go bankrupt," Dutch daily Het Financieele Dagblad quoted him as saying.
"All efforts are aimed at preventing this, but I am now less certain in excluding a bankruptcy than I was a few months ago," Knot said, adding that he wondered "whether the Greeks realize how serious the situation is".
In related news Moody's Investors Service downgraded the ratings of eight Greek banks by two notches each citing a struggling domestic economy and declining deposits among reasons for the move, which was expected by markets.
Moody's said the outlooks for all the ratings remained negative. The downgrade concluded a review begun on July 25.
The agency cut National Bank of Greece SA (NBG), EFG Eurobank Ergasias SA (Eurobank), Alpha Bank AE (Alpha), Piraeus Bank SA (Piraeus), Agricultural Bank of Greece (ATE) and Attica Bank SA downgraded to Caa2 from B3.
Emporiki Bank of Greece (Emporiki) and General Bank of Greece (Geniki) were downgraded to B3 from B1.