Argentine 2010/11 crop a "historic record" breaks 100 million tons benchmark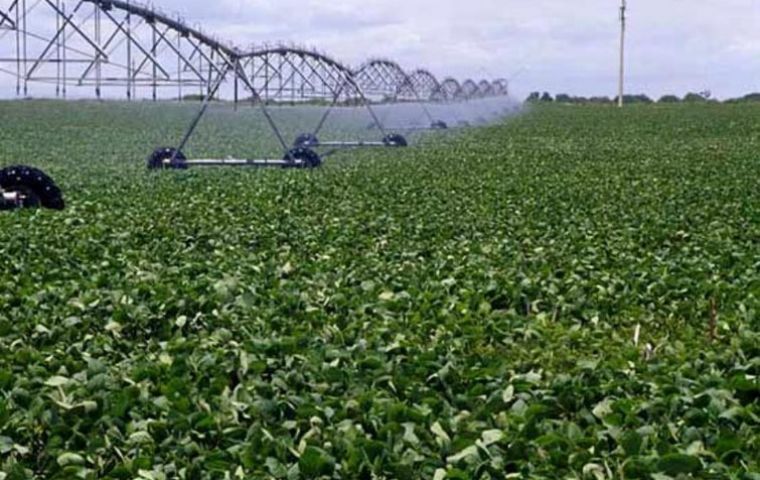 Argentina 2010/2011 crop reached 102.082 million tons of grains and oil seeds, a 'historic record', according to an official release from the Ministry of Agriculture.
The announcement is above private sector estimates of 100.9 million tons, and 7% higher than the previous harvest (2009/2010) and for the first time Argentina breaks the 100 million tons mark.
"The crop has reached 102.082 million tons and is a historic record", said the Argentine Ministry of Agriculture. The area planted totalled 34.493.000 hectares. The data, to September 25, was compiled by the Agriculture Ministry Estimates Office.
In related news Iowa based John Deere the world's leading manufacturer of agriculture equipment announced the expansion of its factory in Santa Fe which manufactures engines. The plant will now manufacture five different models of tractor and harvesters.
The expansion will demand an investment of 100 million dollars. JD tractor plant in Argentina was shut down in 1995. It's the first time the company will manufacture harvesters.
The decision is the result of the Argentine policy of demanding that corporations operating in the country must match every import dollar with an export dollar or expand production facilities in the country.
JD dominates 40% of Argentina's harvesters' market and 30% of tractors. In 2010 the turnover in Argentina was 250 million dollars. World wide JD sales total 30 billion.
JD thus joins other international corporations such as CNH from Fiat that also had imports delayed until it announced an investment of 100 million dollars to manufacture tractors and harvesters. Another farm machinery group Agco is currently in negotiations for a similar deal.
According to Argentine Ministry of Industry sources the farm machinery sector is running a "deficit" of 450 million dollars because 80% of harvesters are imported and similarly with 65% of tractors. The target is to turn that deficit into a slight surplus.