Falklands have the highest rate of network use in the world, says IMI
Thursday, October 6th 2011 - 20:37 UTC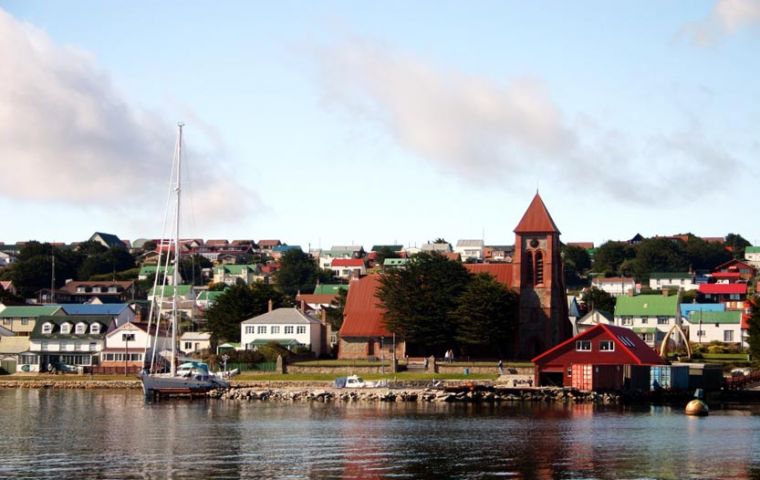 According to a report released by the Internet Market Institute, the highest rate of network use in the world is in the Falkland Islands. Taiwan ranked number 35 on the list and was number 5 in Asia, reports the Taiwan News.
The list of top 10 areas around the world included the Falkland Islands, Iceland, Norway, Greenland, Sweden, Saint Christopher and Nevis, the Netherlands, Denmark, Finland and New Zealand.
According to official information from Taiwan's Directorate-General of Budget, Accounting and Statistics (DGBAS), the latest survey shows that the rate of network usage in Taiwan was 67.7% last year, with the number of network users standing at 17,260,000. The popularity of network using is rising fast, as shown in the fact that the number of network users in 2010 was more than 1.8 times the number in 2009.
DGBAS also says that because the rate of 'informatization' is growing, the number of Internet industry-related employees, whose average monthly salary is higher than other white collar workers, is increasing year after year.
According to information supplied by Miniwatts Marketing Group, the on-line rate of network users worldwide is 25.6%. The rates in the developed countries of Europe, North America and Australia are higher than in Asia and Africa.
The popularity of network use in Taiwan has risen steadily over the last 3 years. In addition, with the relations warming between Taipei and Beijing, Taiwan has a chance to become a provider for cross-strait information platforms.
Another finding from statistics is that in Asia, the higher the GDP of a country, the higher the rate of network use is likely to be. Japan, Singapore and Hong Kong, the three Asian nations with the highest rates of network use, are the main providers of information platforms in Asia.