IPI calls for Latam authorities to protect 12 journalists that received death threats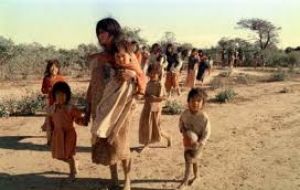 The International Press Institute warned in Vienna of the dangerous situation that twelve Latin American journalists are undergoing having received death threats, and called con authorities to take measures and avoid further killings.
"From Bolivia to Honduras, 12 Latin American journalists have received death threats" is the heading of a long IPI report which details the experiences of each of them.
The list besides Bolivia and Honduras includes journalists from Argentina, Paraguay, Nicaragua, Peru, Colombia, Mexico and the Dominican Republic.
IPI says that governments in Latin America, and organized crime cartels, remain the principal enemies of press freedom in the region, as they try to silence independent reporting through threats against journalists, legal action, physical aggression and murder.
According to the IPI Death Watch, 85 journalists have been killed worldwide so far this year. With 35 murdered journalists in the last 10 months, Latin America is the deadliest region for reporters, accounting for almost half the death list, or 41%. IPI is concerned that the list could grow because of the number of journalists affected by death threats and because organized crime remains endemic in the region. IPI calls on the authorities to protect all the reporters who have been targeted, and to end impunity in cases against journalists.
Furthermore, journalists who investigate corruption, especially in the countryside, are often harassed by the local authorities, who also remove advertising from local media, aware of the importance of such funds for regional news outlets. At the same time, both national and regional authorities in Latin America are using criminal defamation laws to muzzle critical reporting.
Death threats are forcing journalists like Silvia González, a correspondent for El Nuevo Diario in Jinotega, Nicaragua, to leave their countries. González was forced into exile in September after receiving phone calls saying that she and her family would be killed. El Nuevo Diario reported on her case last month, noting that the journalist had asked it to keep her new address secret.
Within the last month alone, IPI reported on the exile of two journalists: Mexican reporter Alejandro Hernández Pacheco, who was granted political asylum in the United States after being kidnapped by a drug cartel in 2010; and Ecuadorian journalist Emilio Palacios, former opinion editor of El Universo newspaper, who fled his country after being sentenced to three years in prison for defamation.
In Honduras, where five journalists have been killed since the beginning of the year, both reporters and sources are in danger. The police, the government and organised crime gangs allegedly made a total of three death threats in September against local reporters. In addition, a former mayor was harassed over comments an anonymous source made to a newspaper.
In Bolivia, Mónica Oblitas everything has changed for this Bolivian journalist since she published, in La Prensa newspaper, an investigative report about alleged corruption in the Bolivian Forensic Research Institute. She has received anonymous threatening phone calls, text messages and emails; she and her son have been followed and the windows of her apartment were shattered.
Oblitas has filed legal complaints and gone to the media, but to no avail, because of what she believes is fear on the part of her colleagues and the inefficiency of the judicial system.
In Peru, three journalists have received death threats over the last month. As IPI recently reported, press freedom in the country is deteriorating in areas far from the capital, Lima.
Kety Vela, director of a program on TV San Juan and Radio Marginal, in Tocache, northern Peru, told the Press and Society Institute (IPYS) that there was a plan to kill her. She has reported on alleged links between drug trafficking and the mayor of Tocache and has received threatening phone calls since August. She also said that an assassin had confessed to being paid more than 1.800 dollars to kill her.
Journalists from the Argentine provinces of Salta and Formosa in northern Argentina have been recently targeted for their reporting. The Rodolfo Walsh news agency, which specializes in information regarding NGOs and minorities, reported on 28 September that an indigenous journalist, a member of the Wichí community in Formosa, was threatened last week by Cristino Mendoza, from the local authority in the village of Barrio Obrero Village. "Starving Indian, we will kill you", Mendoza allegedly told the host of "Despertar Indígena", broadcast on Radio Identidad. Formosa is a province with very powerful governments, were the Wichís live in extreme poverty. According to local media, politicians only pay attention to them when elections are close.
In Salta, journalists Gloria Seco and Claudio Ruiz, who host the program "Arriba todo el mundo" on Radio Ciudad 99.5, in San Miguel de la Nueva Orán, were threatened twice because of their reports about drug dealing. According to the local press freedom organization FOPEA, on 24 September a well-known regional drug dealer sent via a friend of Seco a message telling her that she and her family were in danger. On 27 September, the same person called Seco and Ruiz to threaten them. Salta is a province located on the border with Bolivia, and is believed to be a conduit for drugs transported from Argentina to Bolivia, on the way to Europe.
In Paraguay the leader behind the guerrilla Paraguayan People's army warned that journalists would become military targets if they acted as informants for the government, the Knight Center for Journalism in the Americas reported.
Alcides Oviedo Brítez told the newspaper La Nación that the press was producing terror amongst citizens and was the only part of society that thought of police as "poor little angels". From a maximum security cell, he said that there would be more deaths of police, journalists and civilians.