"Occupy Wall Street" movement spreads from New York across the US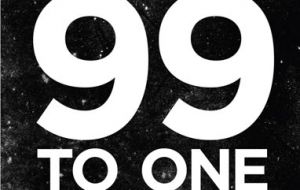 Demonstrators from New York City to San Francisco took to the streets Wednesday to protest what they call a growing wealth disparity between large US corporations and average citizens in the wake of the financial crisis.
Picketers marched as part of the "Occupy Wall Street" movement that began three weeks ago in Lower Manhattan and has spread across the US. The New York crowd was estimated at 10,000, according to Patrick Bruner, a spokesman for the effort.
Protesters criticized the government for propping up hobbled financial giants, including Citigroup Inc. and Bank of America Corp., with a 700 billion dollars taxpayer-funded bailout in 2008, while leaving Americans to struggle with unemployment, depressed wages, soaring foreclosure rates and slashed retirement savings.
US labor unions will support the 'Occupy Wall Street' demonstrations with rallies next week because the protests have tapped into the anger of unemployed Americans, AFL-CIO President Richard Trumka said on Wednesday.
"We're not going to try to usurp them" Trumka, leader of the US largest labor federation, said on a conference call with reporters. "We'll support them around the country and we'll continue to work collectively with one another."
In New York, members of National Nurses United, the profession's largest US union; Transport Workers Union Local 100, the biggest labor organization in the Metropolitan Transportation Authority, and the Working Families Party, a coalition of community organizations, marched to Wall Street from Foley Square, north of City Hall.
The Transport union "applauds the courage of the young people on Wall Street," the union said on its website. "Workers and ordinary citizens are putting up all the sacrifice and the financiers who imploded our economy are getting away scot-free."
The protesters stopped at an office building in the Financial District whose tenants include Bank of America, Goldman Sachs Group Inc. and Morgan Stanley, to chant, "We are the 99 percent!" and "This is what democracy looks like!"
"We are the 99%" is a reference to the fact that one percent of Americans make a quarter of the country's income.
"Occupy DC", which has an encampment in Washington's McPherson Square, a few blocks north of the White House, is planning a rally Thursday according to its Twitter feed.
Since Sept. 17, thousands of protesters have transformed New York's Zuccotti Park, near the site of the World Trade Center, into a sea of blue tarps, sleeping bags and tables offering free medical care, food and library books. Their signs and slogans oppose everything from bank bailouts and corporate influence in politics to the wars in Iraq and Afghanistan and insufficient job prospects.
The protesters had a permit to demonstrate, said Paul Browne, deputy commissioner of the Police Department. Brian Sessa, a police spokesman, said 12 were arrested last night, including one accused of assaulting a police officer.
Last weekend, police halted a march over the Brooklyn Bridge and took about 700 activists into custody.
In San Francisco, demonstrators set up a camp of tents on a half-block stretch of Market Street outside the Federal Reserve building, where some have been meditating and playing guitars.
According to an Occupation Status Board at Zuccotti Park, the movement has spread to 147 cities in the US and 28 overseas, netted 35,000 dollars in donations and led to the arrest of 805 people. The website www.occupytogether.org listed events planned in more than 45 states and in cities including Boston, Chicago, Denver and Seattle.
The Occupy Wall Street coalition has the potential to become the "Tea Party of the Left" if the protesters can transform their disparate list of grievances into targeted policy prescriptions, said Brayden King, who's written on social and political movements at Northwestern University.