Brazil asks WTO to study "currency 'misalignments" and global trade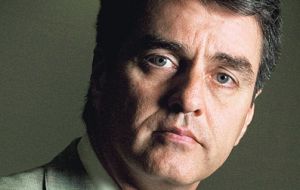 Brazilian government has proposed further study at the World Trade Organization on the effects that exchange rate fluctuations have on international trade, the foreign ministry said this week.
Brazil has complained repeatedly that some countries are manipulating their currencies to give them an unfair trade advantage, and wants the WTO to consider measures that could be taken to deal with currency "misalignments."
The WTO has reviewed available information regarding the issue and concluded that, while the effects of movements in nominal exchange rates aren't noticeable in the long run, in the short-term they can "alter relative prices and affect both the allocation of resources between non-tradeable and tradeable sectors of international trade flows," according to a copy of a speech given Monday by Brazil's representative at the WTO, and provided by the foreign ministry
The WTO has already decided to hold a "dedicated workshop" to further study the issue. The Brazilian representative, Roberto Azevedo, suggested the workshop take place in the first quarter of 2012, that it analyze the situation from the perspectives of both the public and the private sector, and that its findings be made available to the public at large.