IDB loan to promote tourism destinations and activities along the River Uruguay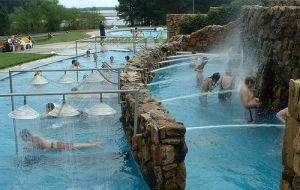 The Inter-American Development Bank (IDB) approved a loan for 5 million dollars to promote tourism in six Uruguayan departments with the aim of boosting foreign exchange earnings, income, and employment.
The Program to Support the Tourism Sector will increase tourism investment in the departments of Soriano, Río Negro, Paysandú, Salto, Artigas, and Rivera. The program will focus on tourist destinations and activities related to the Uruguay River.
Objectives for the next four years are to increase tourism investment by 17%, boost foreign exchange earnings in target areas by nearly 23%, create new tourism enterprises, generate jobs, and raise incomes of low-income households.
The program will seek to enhance tourism in the Uruguay River Corridor and associated destinations, support entrepreneurship and private investment, and establish an integrated management model for the corridor.
Activities include building a network of river-based attractions and visitor centres that will be strategically located for new operators and tourists.
In related news Deputy Minister for Tourism Lilian Kechichián said that Uruguay in 2011 could reach the three million tourists and 2 billion dollars income for the industry.
The estimate is based on stats to August which show tourism income in that period already was higher than the whole of last year, 1.5 billion dollars, and 2.4 million tourists.
"We have all the expectations of reaching the three million tourists by the end of 2011", said Ms Kechichian.
The acting minister said that the official 2011/2012 summer season will be officially launched next Sunday in the Gold Coast under the slogan "feel at home".
She added that the Ministry is implementing a campaign to attract tourists from Argentina, Brazil, Chile and Paraguay and will also have official presentations in Latin America with multi-media such as Fox Sport, Warner Channel, Animal Planet, History, Discovery, TNT, Space, ESPN, National Geo and Discovery Channel, among others.
"Argentina remains as our strategic market since most tourists still come from that country and Argentine shave significant investments in summer homes as well as businesses catering for that public", underlined Kechichian.
Chile has also become a source of tourists mainly in the month of February and there is a growing exchange the whole year round with over 90 weekly flights between Montevideo and Santiago.
But in spite of the good prospects Ms Kechichian said the Ministry had a big concern and that is that the coming summer vacationers find a range of services with an adequate price/quality relation.