Buenos Aires think-tank says recession probability in Argentina has reached 70%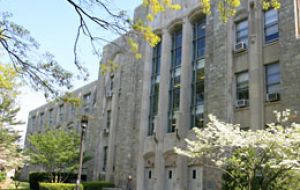 An Argentine think tank, the Centre of Financial Research, CIF, from the Torcuato Di Tella University School of Business in its latest release shows that Argentina's probability of entering a recession reached 70%.
The CIF Leader Index (ILCIF) corresponding to September 2011 registered a 3.4 percent decrease in comparison to the previous month, and increased 3.7 percent year-on-year.
Martin González Rozada, main researcher of the CIF, stated that "taking into account the current survey, the Leader Index shows a 4.5 percentage plunge since last December. At the same time the tendency of the cycle is showing a fall for the sixth month running".
To this effect the economist points out that the index which measures the percentages of the series that make up the Leader Index is up and stands at 50%, "which means half of the ten series which make up the ILCIF experienced increases"
"The possibility of recession increased considerably in comparison to August and reached 70%. The results of the survey suggest a slowing down of the growth of the economic activity for the next months," he concluded.