Polls indicate that Rajoy and the conservatives will win by a wide margin in Spain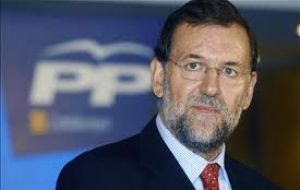 Spain's centre-right People's Party will comfortably win parliamentary elections in two weeks time, 20 November, with an absolute majority, a private poll showed, as voters punish the Socialist government for the country's economic woes.
The survey by Sigma Dos polling company published in newspaper El Mundo showed the PP winning the elections with 47.6% of the votes, compared with 30.6% for the ruling Socialists. That is barely changed from a poll taken on November 2.
The 17 percentage point advantage was in line with a survey published on Friday by the government's Centre for Sociological Research (CIS), and comes before the election on November 20.
The private poll results would give the PP and is leader Mariano Rajoy an outright majority in parliament which would enable it to push through reforms more easily without the backing of other parties.
If the polls prove correct the PP would garner 190/195 seats in the 350-seat parliament.
Former Interior minister and Socialist leader Alfredo Perez Rubalcaba admits he is far behind in spite of the recent announcement by the ETA separatist group announcement they would be abandoning (over four decades) of violence.
Voters are set to punish the ruling Socialists after eight years in government and a worsening crisis that has seen the unemployment rate rise from around 9% at the end of 2007, to 21.5% in the third quarter of the year.
The poll also showed that 43% of voters between 18 and 29-years-old would vote for the PP, compared with 24.4% for the Socialists.
Youth unemployment (18 to 28) stood at 48% in September, according to Eurostat data.