Brazil's credit growth slowing to a "sustainable pace", says Central bank
Wednesday, November 9th 2011 - 07:02 UTC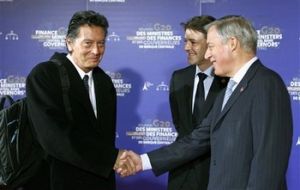 Brazil's credit growth is slowing to a sustainable pace and sufficient to feed domestic demand, said on Tuesday Luiz Pereira, the central bank's director of international affairs.
Advanced economies will probably grow at a slow pace over the next years because of over-indebtedness, Pereira said at an event in Brasilia, according to a transcript of his comments published on the central bank's website.
The central bank will remain vigilant against the effects of the global crisis and "will take measures to shore up the Brazilian financial system where necessary", Pereira added
Brazil's government is enacting policies that will permit the economy to continue to grow at a strong pace in coming years, improving the quality of life of all Brazilians, the Central bank top official pointed out.
"We have solid economic fundamentals, adequate policies for reacting to the crisis and a rigorous regulatory framework," he said. "We have an excellent outlook for the economy to continue to grow without imbalances".
Brazil's economy expanded 7.5% last year, the fastest pace in more than 20 years, and will grow between 3.5% and 4% this year, Finance minister Guido Mantega announced last month.