Brazil moves into Tanzania and will help increase power generation five-fold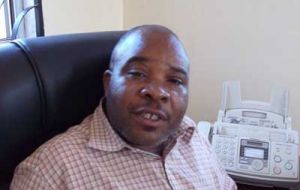 Brazilian business and public contractor giant Odebrecht Company Limited, with top global businesses and operations across a wide variety of industries, has shown interest in undertaking the huge Stiegler's Gorge power project in Tanzania's Rufiji river basin, according to "The East African" weekly.
The director-general of the Rufiji Basin Development Authority (Rubada) Aloyce Masanja told a group of journalists that a team of experts from the Brazilian company had visited Tanzania in August this year to assess the project, and had concluded that it "was viable and easy to implement".
The project has the potential to produce 2,100MW of power with three underground turbines.
"The expert's report has been presented to the Rubada board of directors who have accepted it," Masanja said, adding that the next step would be the signing of a Memorandum of Understanding (MoU) between the Brazilian company and Rubada.
As a sign of Tanzania's commitment to the project PM Mizengo Pinda recently lead a team of experts from Rubada, as well as other government officials, to Brazil to learn about Odebrecht's experience in producing hydro-electricity.
Rubada believes that by 2015, the Stiegler's Gorge power project will start producing electricity to bring substantial relief to the ongoing power crises experienced in Tanzania.
Apart from having projects in various parts of the world, Odebrecht also has ongoing projects in neighbouring Mozambique and Angola, and in Liberia.
Tanzania needs 1.500 MW of power and currently only has 400 MW with just 14% of its 40 million population connected to the grid, with demand increasing 15% annually.