Mercosur to share intelligence and coordinate regionally organized crime combat
Saturday, November 26th 2011 - 03:20 UTC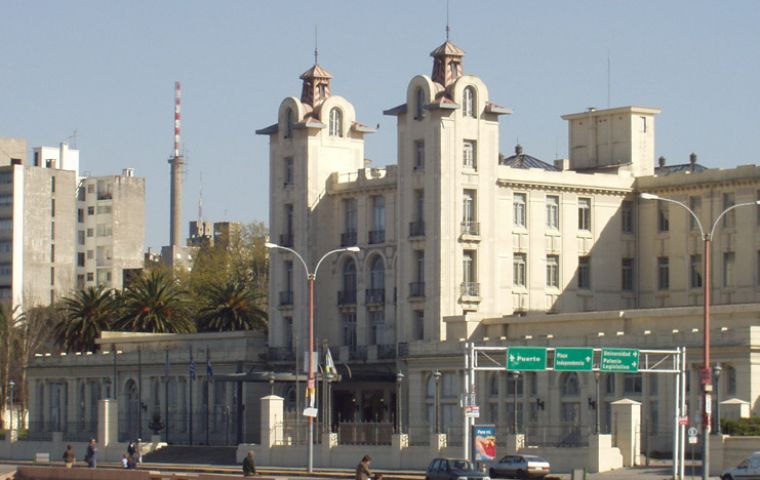 Combating the drugs and arms trade and traffic of people as well as a greater coordination of regional intelligence services are among the pillars in security affairs that Argentina, as chair of Mercosur in the first half of 2012 will be applying.
Argentine Public Security Minister Nilda Garré made the announcement on Friday in Montevideo on receiving from Uruguay's Minister of Interior Eduardo Bonomi the presidency of the regional security group.
"We're going to promote the Mercosur Exchange System, SIM which is a crucial tool so that intelligence services can better address the criminal organizations", said Garré at the end of the meeting in a brief interview with the press.
Ms Garré also announced Argentina would promote a "regional diagnosis" on the drugs and arms trade and people's traffic situation "for a better outline of the possible cooperation to confront these very serious challenges".
"Crime networks have become true international corporations" and it is essential for security forces "to share information and intelligence data to improve efficiency".
The Argentine minister also announced that during the Mercosur presidency of Argentina "we will subscribe an agreement on the outline and display of security for the international soccer matches" particularly in anticipation of the 2014 World Cup in Brazil.
Ms Garré also announced that Argentina will define a "Mercosur protocol for the treatment and care" of victims of peoples' traffic and will organize a Symposium on Public Security in defence of Citizens.
Argentine Justice and Human Rights minister Julio Cesar Alak said that the government of President Cristina Fernandez would like to elaborate a "strategic judicial plan" and thus avoid that Mercosur country members every six months start from scratch, given the rotation of the group's chair.
Alak revealed that in the first quarter of next year, on suggestion from Brazil a seminar is being organized in Buenos Aires for the voluntary disarmament of civilians. This is an extended problem in the region and members agreed to adopt the slogan from the current Argentine campaign, "you have a gun, you have a problem".
Also attending the meeting in Montevideo was the Justice Minister from Brazil, Jose Eduardo Cardoso; from Paraguay, Humberto Blasco Gavilán; from Bolivia, Nilda Copa Condori and the Chilean ministers of Interior and Justice Rodrigo Hinzpeter and Teodoro Ribera Neumann.
Argentina's Cristina Fernandez will be officially taking the Mercosur chair from Uruguayan president Jose Mujica next December 20 during the group's summit in Montevideo.