Argos steps down from the current Falklands oil exploration round
Tuesday, November 29th 2011 - 17:15 UTC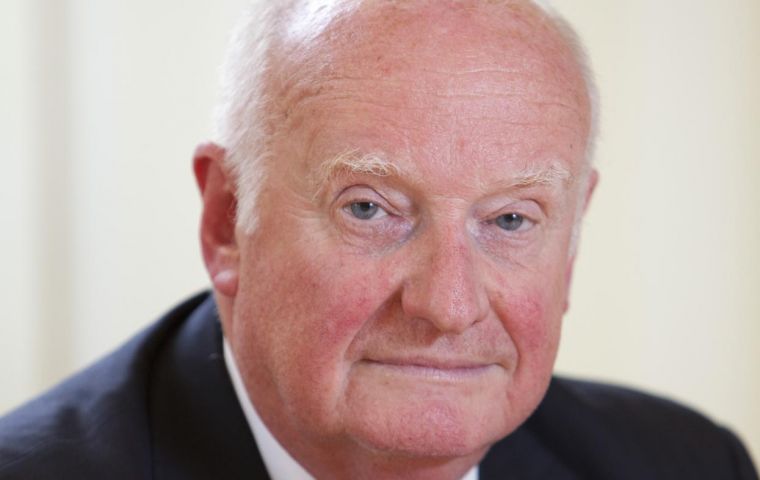 Argos Resources Limited, the Falkland Islands based exploration company focused on the North Falkland Basin, reported on Tuesday it has decided not to participate in the current drilling campaign in the area with the Ocean Guardian rig, which is now likely to end in December 2011.
The weak capital markets combined with the planned departure of the rig will not allow a meaningful multi-well exploration drilling programme within the Company's licence area to be undertaken at the present time.
Commenting on this, Ian Thomson, Chairman of Argos, said that the company has identified a large inventory of attractive prospects from excellent quality 3D seismic data acquired earlier this year and the inventory justifies several exploration wells being drilled to test adequately the potential of our acreage.
However, "the current weak state of the capital markets and the restricted availability of the Ocean Guardian rig will not allow a meaningful drilling program to be undertaken. We have rejected the option of drilling only one well at this time as we remain convinced of the value of the acreage and the merits of a more extensive drilling program".
Mr Thomson added that after taking appropriate advice from a range of sources in the capital markets the Board has concluded that in current market circumstances funding for two or more wells would not be available even on highly dilutive terms for existing shareholders.
"We have held preliminary discussions with a number of possible farm-in partners. Farm-in arrangements which could have been finalised within the timeframe for availability of the Ocean Guardian involved a single well only, and were not therefore acceptable", said Argos Chairman.
"We still have additional work to do to complete the interpretation of the 3D data and prepare the licence for farm-out. This work will be completed in the first half of 2012 and the option of an industry partner will then be pursued", meantime the company will continue to consider other options to fund drilling costs.
"We believe that we can create more value in the future by ensuring that an adequately sized drilling program can be financed and implemented before exploration drilling commences on our licence. We remain convinced of the value of the acreage and the merits of an extensive drilling program."