IDB calls for democratizing access to internet broadband in Unasur members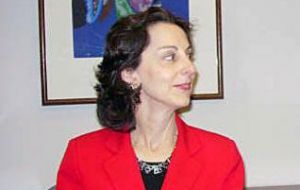 Members of the Union of South American Nations, UNASUR, need to improve cooperation and stimulate private investment to increase access to broadband services, a move that will lead to a reduction in costs and greater usage, according to two studies by the Inter-American Development Bank released at a meeting of UNASUR communication ministers.
Although Internet broadband infrastructure is growing throughout the region, penetration is only 7 lines per 100 inhabitants, less than China's 9.4 and much less than in OECD countries, where it is close to 25.
To democratize broadband access, countries need to: maximize public-private partnerships; adopt tax incentives to promote demand; support the creation of regional and local services and content; and modify their regulations to increase private investment in regional and international connections and other broadband infrastructure.
"South America will accelerate economic development if it increases access to broadband services to low-income populations and businesses, especially small and medium-sized companies," said Flora Painter, head of the IDB Science and Technology Division, which is responsible for the study.
"UNASUR member countries have a great opportunity to invest in coordinated efforts to improve regional and international connectivity and increase the production of local content, which we consider necessary to democratize and reduce the cost of access."
UNASUR members should build more domestic and regional connection points to create a Regional Connectivity Network, which will cut the distances for data traffic and lower costs. According to data from the Economic Commission for Latin America and the Caribbean (CEPAL), 75% to 85% of the region's traffic, including locally produced content, goes through Miami. By comparison, most of Europe's traffic stays within its borders.
The studies also recommends that the region increases connections with other parts of the world, using underwater fiber optic cables, particularly North America, Africa, and Asia. In addition, the region should build traffic interchange points, both regional and international, which also will reduce the costs of broadband services.
"By 2013, the installed capacity of Latin America's underwater fiber optic cable will be one tenth of Africa's capacity, even though the countries of Latin America and the Caribbean generate much more Internet traffic, due to their higher levels of business activity," one of the studies said.