Improved transparency for IDB loan operations and activities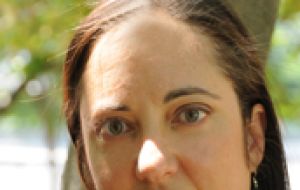 The Inter-American Development Bank (IDB) became a signatory of the International Aid Transparency Initiative, a voluntary, multi-stakeholder effort to make information about aid spending easier to find, use and compare.
IDB Executive Vice President Julie T. Katzman and Richard Calvert, Director General for Finance and Corporate Performance of the Department for International Development of the United Kingdom, on behalf of IATI, participated in a signing ceremony at the Fourth High Level Forum on Aid Effectiveness in Busan, Korea.
"The IDB is committed to providing its stakeholders with complete, timely, and easy to understand and use information regarding its activities and most importantly its results" Katzman said.
Over the past two years, the IDB has increased its focus on results and made important strides in improving transparency to ensure stakeholders can track that progress. To that end, the IDB has implemented a more comprehensive access to information policy, built a new Independent Consultation and Investigative Mechanism, and publishes an annual Development Effectiveness Overview to report on progress on achieving development results.
"We are the only Multilateral Development Bank to have a minimum threshold for each project that goes to our Board that identifies the extent to which a project's design will allow for results to be measured and evaluated," Katzman said.
"We publish our projects' execution progress annually and we continue to improve and increase the percentage of projects that include rigorous impact evaluations. All of this is to ensure we achieve our expected results and know what works and what does not.
Our next step is to create innovative tools that can make information even more accessible, comprehensive and insightful" said Katzman, who serves as the IDB's Chief Operating Officer. In Busan as head of the IDB delegation, she also chaired a high level panel discussion on South-South and Triangular Cooperation and was a speaker in a panel on gender equality.
Calvert, who represented the IATI at the signing, said he welcomed the IDB commitment to IATI. "The public mood of today demands more transparent approaches in terms of accountability to our taxpayers," he said. "This signature in Busan is really relevant in that the outcome document recognizes transparency as one of the core principles of effective development."
Last year, as part of the agreement with shareholders for the IDB ninth capital increase, the Bank's Board of Executive Directors approved a new Access to Information Policy that requires disclosure of most documents related to Bank-funded projects and board meetings. The policy also provides requesters who are denied access to information with the ability to appeal to an external panel.