Baush & Lomb takes control of Waicon, Argentina's top seller of contact lenses
Monday, December 5th 2011 - 06:36 UTC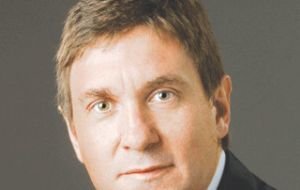 US corporation Bausch & Lomb Inc. has acquired all shares of Laboratorio Pfortner Cornealent SACIF in Argentina, the Rochester based company's officials announced although details of the sale were not disclosed.
Laboratorio Pfortner is the controlling entity of Waicon. Established in 1972 as an offshoot of the family-run Laboratorio Pfortner, Waicon is Argentina's top seller of contact lenses and lens care products.
"The combination of our businesses offers new opportunities for Waicon and those who use our products, to benefit from Bausch & Lomb's innovation, breadth of eye health offerings and global scale" Laboratorio president Tomas Pfortner said.
The Pfortner family plans to continue to own and operate a chain of retail optical shops branded with the Pfortner name. Bausch & Lomb plans to combine Waicon's operations with its existing Argentine operation.
"Waicon is an excellent strategic fit for Bausch & Lomb, with complementary offerings, a long-standing and trusted brand, a rich heritage and a shared commitment to customer service" Bausch & Lomb Latin America president Mariano Garcia-Valino said.
"Together, we will create the most innovative and comprehensive eye health portfolio in Argentina, offering eye care professionals and patients unprecedented choice when it comes to meeting their needs."
"Bausch + Lomb is committed to growth and innovation in Latin America, and together with Waicon, we will continue to deliver excellent products and bring innovative, industry-changing eye health solutions to market" said Sheila Hopkins, Global President, Vision Care, Bausch + Lomb.
Bausch & Lomb is one of the best-known healthcare companies in the world. Its core businesses include contact lenses and lens care products, ophthalmic surgical devices and instruments, and ophthalmic pharmaceuticals. Founded in 1853, the company is headquartered in Rochester, N.Y., and employs more than 10,000 people worldwide. Its products are available in more than 100 countries