European banks must increase capitalization to 114.7bn Euros by next June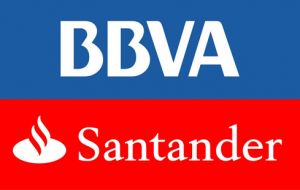 Europe's banks must increase their capital by 114.7 billion Euros, more than predicted two months ago, to make them strong enough to withstand the Euro zone debt crisis and restore investor confidence, Europe's banking watchdog said.
Confirming an earlier story from Reuters, the European Banking Authority said the capital shortfall across 71 banks was almost 8% higher than the 106.4 billion Euros estimated in October due to increases for banks in Germany, Italy, Austria and Belgium.
Banks will look to fill any shortfall by raising cash from rights issues, shrinking loans to customers, selling assets or cutting dividends or pay for staff. National governments may have to bail out any lender unable to find the cash.
German banks need to find 13.1 billion Euros, more than double the 5.2 billion estimated in October, the EBA said. Commerzbank needs 5.3 billion Euros and Deutsche Bank needs 3.2 billion Euros.
Spanish banks need to find an unchanged 26.2 billion Euros, including 15.3 billion at Santander and 6.3 billion at BBVA.
In all, some 31 of 71 EU banks tested need extra capital, and they have until January 20 to present their plans for recapitalisation and need to fulfil the capital requirements by end-June, the EBA said.
The EBA recapitalisation plan is part of a three-pronged approach that also deals with sovereign debt exposures and improving funding guarantees. The aim is to restore confidence without crimping lending in a fragile economy.
The European Central Bank on Thursday said it would start offering banks funding for 3 years for the first time ever, to try to head of a credit crunch.