Latam juvenile unemployment 14%, but most are informal jobs, says ILO
Tuesday, December 13th 2011 - 06:25 UTC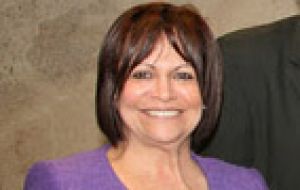 Juvenile unemployment in Latin America and the Caribbean stands at 14% double the urban rate and 60% of young workers hold informal jobs, according to Elizabeth Tinoco from the International Labour Organization.
"Another 20% of the 106 million young people in Latam and the Caribbean does not work or study", said Tinoco in Lima during the opening of the International forum on employment, youth and democratic governance.
The top ILO official also reported that worldwide young people are exposed to high unemployment rates which double and treble that of adults and must accept precarious jobs or with significant lower pay.
To that respect Tinoco said that ILO is committed to a program of consultations during 2012 involving governments, employers and workers to elaborate on a juvenile platform to consider an increase in the internship system, work experience program, micro-credits and mechanisms to facilitate young women to remain in the employment market.
The ILO official said that Latin America and the Caribbean were quicker to come out from the 2008 and 2009 crisis because they were in better conditions than Europe to address recession since they had accomplished the needed reforms of previous decades.
However Tinoco warned that in the event of a new global crisis the region must consolidate growth with social dialogue, respect for union and labour rights, association rights, collective bargaining and an environment which is favourable for sustainable companies.
The forum was also attended by Jose Miguel Insulza head of the Organization of American States and Peruvian Foreign Affairs minister Rafael Roncagliolo.