US criticizes Japan for intervening to halt the rise of the Yen in the last 6 months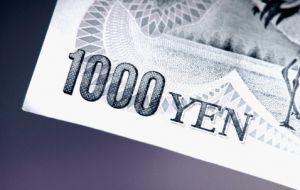 The US Treasury on Tuesday criticized Japan's interventions to halt the Yen's rise in the last six months, saying they were unnecessary and that Tokyo would do better to strengthen its domestic economy and competitiveness.
In a report to Congress on foreign exchange markets, the Treasury said it had supported the interventions to stabilize the Yen in the wake of the devastating March 11 earthquake-tsunami disaster.
But interventions that began in August and went through November, aimed at halting the Yen's rise amid economic turmoil in Europe and the United States, were unjustified, the Treasury said.
"In contrast to the G-7 joint post-earthquake intervention in March, the United States did not support these interventions," it said.
"It is worth noting that these operations took place at a time when foreign exchange market activity and risk aversion were being predominantly influenced by financial developments elsewhere in the global economy that were impacting all of the major currencies."
The Treasury said that the swings in the Yen's value were less than those of the dollar-Euro rate and that exchange markets were functioning smoothly and so intervention was not required.
On a trade-weighted basis, the Yen has risen 5.1% against the dollar since June but only 2.8% since the beginning of the year, it said.
"Despite this appreciation the real value of the Yen remains near its 15 year historical average."
"Rather than reacting to domestic 'strong Yen' concerns by intervening to try to influence the exchange rate, Japan should take fundamental and thoroughgoing steps to increase the dynamism of the domestic economy, increase the competitiveness of Japanese firms -- including those in utilities and services -- and raise potential growth".