Boosted by Brazilians, Chilean received 3 million tourists in 2011, up 11%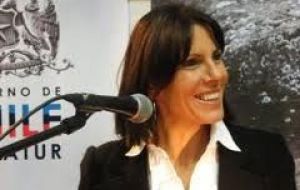 Over three million tourists arrived this year to Chile, an 11% increase over 2010. The number also represents a trebling of foreign tourists in the last two decades, according to Tourism Under Secretary Jacqueline Plass.
"Chile received a million tourists in 1991, which means we needed 20 years to jump from one to three million. We were stalled at 2.7 million and this year we said we needed a more aggressive policy together with the private sector because the state is important but the main responsibility rests on the private sector", said Ms Plass.
The Chilean official underlined that the campaign for this year was focused on Argentina, four European countries, Untied States and above all in Brazil, "which has proved to be the star of the year since the number jumped from 210.000 to 320.000 tourists annually, we have grown 50% and that is really a success to celebrate"
Alvaro Castilla Chile's National Tourism Office director said that the increase in the influx of Brazilian tourists can be attributed to the promotion campaign in Brazil, "not seasonally but the whole twelve months".
Regarding income generated by tourism this year, Castilla said a good estimate would be 1.65 billion dollars, which represents a 16.6% increase over 2010.
However neighbouring Argentina continues to be the main source of tourists and income for the industry with 20%, followed by Brazil with 16.6% and the United States, 12%.