Brazil last year had the second-largest inflow of dollars: 65.2bn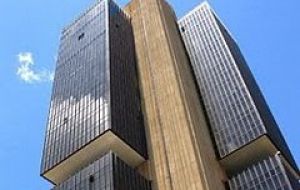 Brazil last year recorded the second-largest dollar inflow in its history, 65.2 billion dollars, up 168% from 2010, with most in the form of foreign investment, the Central Bank said on Wednesday.
The figure known as the foreign exchange flow corresponds to the difference between the inflow and outflow of foreign exchange.
"It's the highest amount since the 87.5 billion recorded in 2007," a bank spokesman said.
Most of the funds were for productive investment, known as direct foreign investment.
In addition to attractive incentives for new enterprises, Brazil offers an annual basic interest rate of 11%, among the highest in the world
Capital inflow was high at the beginning of the year, prompting the Brazilian government to take measures to curb the excessive inflow, which was partly caused by the fall of the US dollar against the Brazilian Real.
Brazil's surging exports, which reached 256 billion dollars in 2011, also contributed to the high inflow of dollars.
The country's financial account registered a net inflow of 21.329 billion dollars in 2011. Though positive, the amount was 18% lower than that of 2010.