Brazil celebrates having achieved 2011inflation target, but it's highest since 2004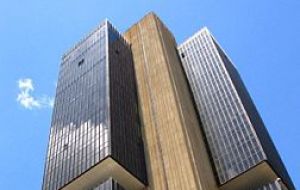 Brazil's government just met its inflation target for 2011, which was a surprise victory forPresident Dilma Rousseff and for a central bank that struggled for most of the year with rising food and commodities prices. However it is the highest inflation since 2004.
Data released by the government on Friday showed consumer prices rose 6.50% last year compared to 5.91% in 2010 and 7.6% in 2004. The bank's official inflation target was 4.5%, with a "tolerance band" of 2 percentage points in either direction.
Investors have already digested the fallout from Brazil's disappointing 2011, when Latin America's biggest economy grew only about 3%, below the pace that made it a star in recent years.
Inflation peaked on a 12-month basis at 7.31% in September and is expected to keep falling. The focus now has shifted to how much further the central bank will cut interest. In December inflation was 0.5%, below November's 0.52% and 0.63% from December 2010.
The Brazilian centrla bank expects inflation in 2012 to slowdons to 4.5%.
"We expect inflation to continue falling towards the centre of target so that in 2012 it ends below 5%", said Finance minister Nelson Barbosa.
"Food prices have started to decelerate, they have fallen in 2011 compared to 2010 and should continue while services should remain stable as the employment rate stabilizes", added Barbosa.

Official stats show food prices fropping from 10.39% in 2010 to 7.18% last year. Transport was the item that most increased last year, 6.05%.
The Central bank said that the "inflation target for 2011 was achieved for the eighth year running, "with inflation clearly on a decreasing path after peacking 7.3% in the third quarter"