Gibraltar cancels stamp issue with Israel considered 'politically unstable' by London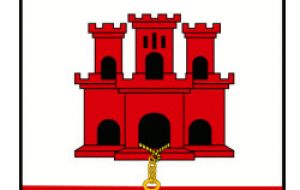 The former GSD government cancelled plans to issue a stamp with Israel because the design was 'politically unacceptable' to the UK. The stamp was to be released by the postal services of Gibraltar and Israel and carried an image of the Rock on one half and the King David citadel on the other.
But the Jerusalem landmark is in the occupied territories and this raised concern in Britain. British officials were worried that the stamp would be misinterpreted as an acceptance of the Israeli occupation of east Jerusalem.
"This image was apparently not politically acceptable to the British Government," a spokesman for the Gibraltar Government said. "The GSD Government then agreed with the Government in London to withdraw the issue."
The controversy surrounding the stamp was revealed this week in an article in the Israeli newspaper Haaretz.
Moshe Rimmer, one of the leading stamp collectors in Israel, told the newspaper: "As far as I know, the stamp hasn't been released to the market, neither in Israel nor in Gibraltar."
"If you find one, you could become very rich."
The Israeli Postal Service has since 1993 issued stamps in collaboration with other countries. The stamps commemorate historic events or celebrate the friendship between the countries.
Israel issued stamps with Poland to commemorate the ghetto rebellions and with Austria and Hungary on the one hundredth birthday of Theodor Herzl, the founder of political Zionism.
Israel also issued 'friendship stamps' in partnership with France, Canada and the Vatican, among other nations.