Euro zone unemployment climbs to highest level since 1998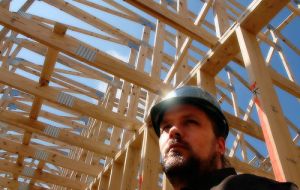 Euro zone unemployment has risen to its highest level since before the Euro was introduced, according to data showed on Tuesday, a day after EU leaders promised to focus on creating millions of new jobs to try to kick start Europe's floundering economy.
Joblessness among the 17 countries sharing the single currency climbed to 10.4% in December, on a par with an upwardly revised November figure, the EU statistics office Eurostat said in its release of seasonally-adjusted data.
It was the highest rate since June 1998, before the Euro was introduced in 1999.
After two years of debt crisis and budget austerity, the number of Europeans out of work has risen to 16.5 million people, with another 20,000 people without a job in December from the month before.
Germany's unemployment rate fell to 6.7% in January, separate figures showed, a new record low since figures for unified Germany were first published. Austria boasted Euro zone's lowest jobless rate at 4.1% in December, followed by the Netherlands at 4.9%.
But unemployment in Spain reached a new high of 22.9% in November and December. In Greece, joblessness was 19.2% for October, the latest data available. Unemployment reached 13.6% in Portugal in the final month of 2011.
High joblessness is a heavy pack on the European economy, and youth unemployment is a particular problem, especially in Spain, where almost half of young people cannot find full-time work.
A spokeswoman for European Commission President Jose Manuel Barroso said that the pan-EU youth unemployment was "unacceptable" and "alarming." Even in non-Euro zone Britain, one of the world's top 10 economies, youth unemployment is almost three times that of Germany, at 22% of under 25s. That figure reaches 24% in France and 30% in Italy.
After years of falling unemployment, the 2008-2009 global financial crisis destroyed job creation prospects in Europe and the ensuing sovereign debt crisis has only worsened the outlook.
In the 27-nation European Union, the number of jobless has risen steadily from a recent low of 7.1% of working population in 2008 to 9.9% in December - some 23.6m people.