On line shopping giant Amazon accused of artificially inflating prices
Tuesday, January 31st 2012 - 05:13 UTC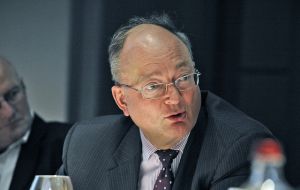 On line shopping giant Amazon has been accused of artificially inflating prices by banning firms that trade on its website from selling goods more cheaply elsewhere on the internet.
Thousands of shops and small businesses sell their products on US Corporation Amazon, which has seen its worldwide sales surge by 44%. But under draconian new restrictions, traders who sell products more cheaply on other sites face expulsion from the Amazon catalogue unless they agree to raise their prices.
Consumer protection lawyers called for an investigation on Monday.
Jill Paterson, a partner at UK law firm Leigh Day, said: "This is potentially anti-competitive behaviour. It has the potential to distort the market, which means consumers are losing out."
She said Britain's Office of Fair Trading should look into it. Business organisations and independent traders have accused the company of bullying smaller firms.
Malcolm Harbour, chairman of the European Parliament's Consumer Protection Committee, said it was time for an investigation into whether companies such as Amazon were "exploiting their market power in a way that is detrimental to consumers".
In the UK, Amazon has achieved an extraordinary domination of the online shopping industry, with analysts estimating it has a 20 per cent share of the market.
Until 2002, Amazon's business was confined to direct sales from its website. It then launched a scheme called Marketplace, allowing goods provided by shops and independent businesses.
And last year it changed the small print of its contract with traders, introducing the price parity demand. Many agreed to the deal rather than risk confrontation with the internet giant, but now an increasing number are voicing concern at what they claim are unfair trading terms.