Uruguay industry accuses Argentina of systematically blocking exports
Tuesday, January 31st 2012 - 05:32 UTC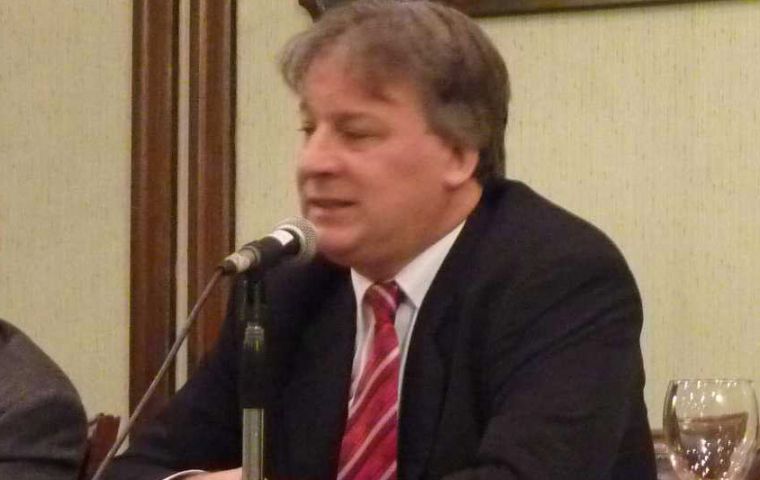 The Uruguayan industrial sector warned that certain members of the Mercosur "are failing to fulfil their obligations" and targeted Argentina directly by pointing out that the new trade regulations set by the local Government "are hurting production" in the neighbouring country.
The head of the Foreign Trade Committee in the Uruguayan Chamber of Industry, Rafael Sanguinetti, accused Argentina of "systematically blocking" all Uruguayan exports, something that "is in flagrant violation of their contractual obligations".
"We want results no matter what. Maybe our Government could take a tougher stance on the matter. We dismantled our production structure because of the Mercosur, thinking in the region first in order to be able to export to the rest of the world later. But now we are depending on a lot of Argentine products entering our country when we are unable to send ours to them" he complained.
Sanguinetti added that their perception is that the Mercosur "not only is stuck, like President José Mujica said, but it also lacks structure. The regional bloc is not fulfilling its contractual obligations".
"All this has complicated things even more and it's almost ridiculous if you think that Uruguay only represents a 2.04% of the total of Argentine exports," he stated.
"Many sectors in the Uruguayan industry are suffering because of Argentina's new regulations, specially the food and textile sectors," he concluded.
However Sanguinetti and President Mujica's statements seem to clash with recent comments from Foreign Minister Luis Almagro who said that the trade balance between Uruguay and Argentina is "definitely positive", even admitting some manufacturing sectors face difficulties because of the current Argentine obstructions to imports.
Almagro said that after analyzing the trade difficulties affecting Uruguayan exports and other restrictive measures, bilateral trade with Argentina, 'in spite of all' by the end of 2011 had experienced "an important 17% increase in exports".
"The trade balance is definitely positive, especially if we take into account that current numbers and volumes of exports to Argentina are the highest we've had in the last twenty years"
However Almagro said that more than complain about identifying threats and risks "we must admit optimum results in our bilateral trade with Argentina".
Goods exports to Argentina in 2011 totalled 588 million dollars, up 17% over 2010.