Cuba must be member of OAS to attend the Americas Summit, says Washington
Tuesday, February 14th 2012 - 21:10 UTC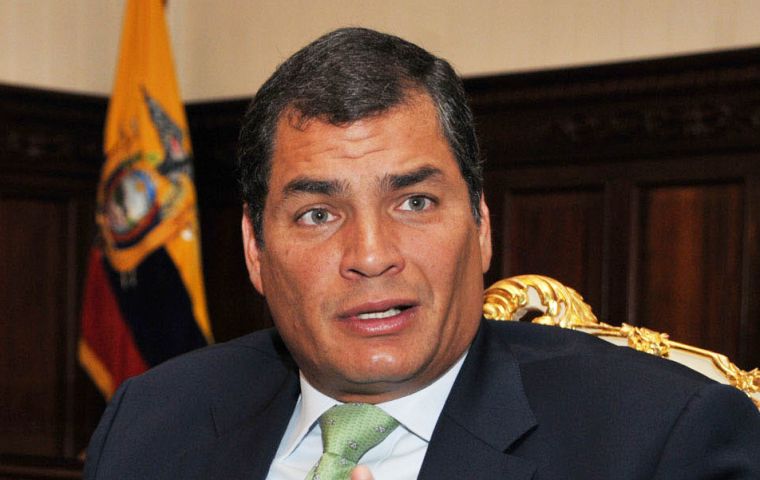 The US State Department said on Monday that if Cuba wants to participate in the coming Summit of the Americas to be hosted by Colombia, it must first fully integrate to the Organization of American States and guarantee the basic liberties of its citizens.
"The message to Havana is that if it wishes to participate it must begin the process with the OAS and clear some doubts regarding basic liberties which are currently denied to the Cubans", said Mike Hammer Under State Secretary for Public Affairs.
The controversy was triggered by Ecuadorean president Rafael Correa who suggested that if Cuba is not invited to the Summit of the Americas next April 14/15 in Cartagena, Colombia, members from the Venezuelan-Cuban sponsored Bolivarian Alternative for the Peoples of America, ALBA, should not attend the event.
Hammer recalled that in the regional meeting held in Canada in 2001 it was agreed that only the leaders of the continent democratically elected are invited to participate in the summits of the Americas. "In fact there is a process in the OAS for Cuba to participate", but Cuba has shown no interest.
In 2009 the OAS turned down the suspension of Cuba from OAS which dates back to 1962 in the midst of the Cold War and it was agreed that it was up to Havana to begin the dialogue for its integration process and adherence to the Democratic Charter.
"So far there has been no effort from the Cuban government to begin this process or to overcome some of the obstacles which would make her eligible to participate in the summits", said Hammer.
Havana needs to reply to concerns "regarding political dissidents and the lack of democracy which currently exists in Cuba", he added. Colombia host of the summit has requested the issue be solved exclusively through diplomatic channels with "no leaks to the media".
ALBA members Venezuela, Cuba, Ecuador, Bolivia, Nicaragua, Antigua & Barbuda, Dominica, St Vincent and the Grenadines, are scheduled to meet Tuesday in Havana to address the issue.