Republicans promise 'to kill' Obama's budget which raises taxes on the rich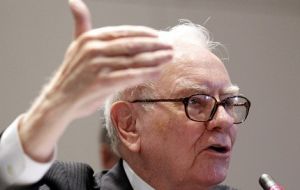 President Barack Obama called on Monday for aggressive spending to boost growth and for higher taxes on the rich, laying out an election-year vision for the US in a budget that was criticized sharply by Republicans for failing to curb the deficit.
Obama's 2013 budget proposal to Congress requests over 800 billion dollars for job creation and infrastructure investment, while urging a minimum 30% tax on millionaires in a "rule" named after investor Warren Buffett.
In one of his best opportunities before the November 6 election to convince voters that he deserves a second term, Democrat Obama earmarked billions of dollars for roads, railways and schools, while extending tax breaks to spur hiring.
"We built this budget around the idea that our country has always done best when everyone gets a fair shot," Obama said. "It rejects the 'you're on your own' economics that have led to a widening gap between the richest and poorest Americans."
Republicans want to paint Obama as a tax-and-spend liberal while attacking his track record on jobs. Obama, who casts his rivals as the party for the rich, is proposing steps to add more than 300 billion to the economy this year as he seeks re-election.
However, deficits would remain high this year and next before starting to decline and this borrowing will add well over 6 trillion dollars to the national debt over the next decade.
Congress is free to ignore the plan and Republicans, who control the US House of Representatives, have made clear that it will be dead on arrival as their party prepares an election battle over taxes, spending and the size of the government.
"Obama's budget is an insult to the American taxpayer" said Mitt Romney, frontrunner for the Republican nomination to face Obama in November.
Many of the ideas have been outlined in Obama previous budgets or laid out by him in September. These include tax hikes to raise 1.5 trillion over 10 years and spending cuts that together would lower the deficit by 4 trillion in that period.
The budget deficit was projected at 1.33 trillion in fiscal 2012, or 8.5% of GDP, falling to 901 billion in 2013, or 5.5% of GDP.